Black Film Space – Virtual Screenwriting Workshop
April 7, 2020 @ 7:00 pm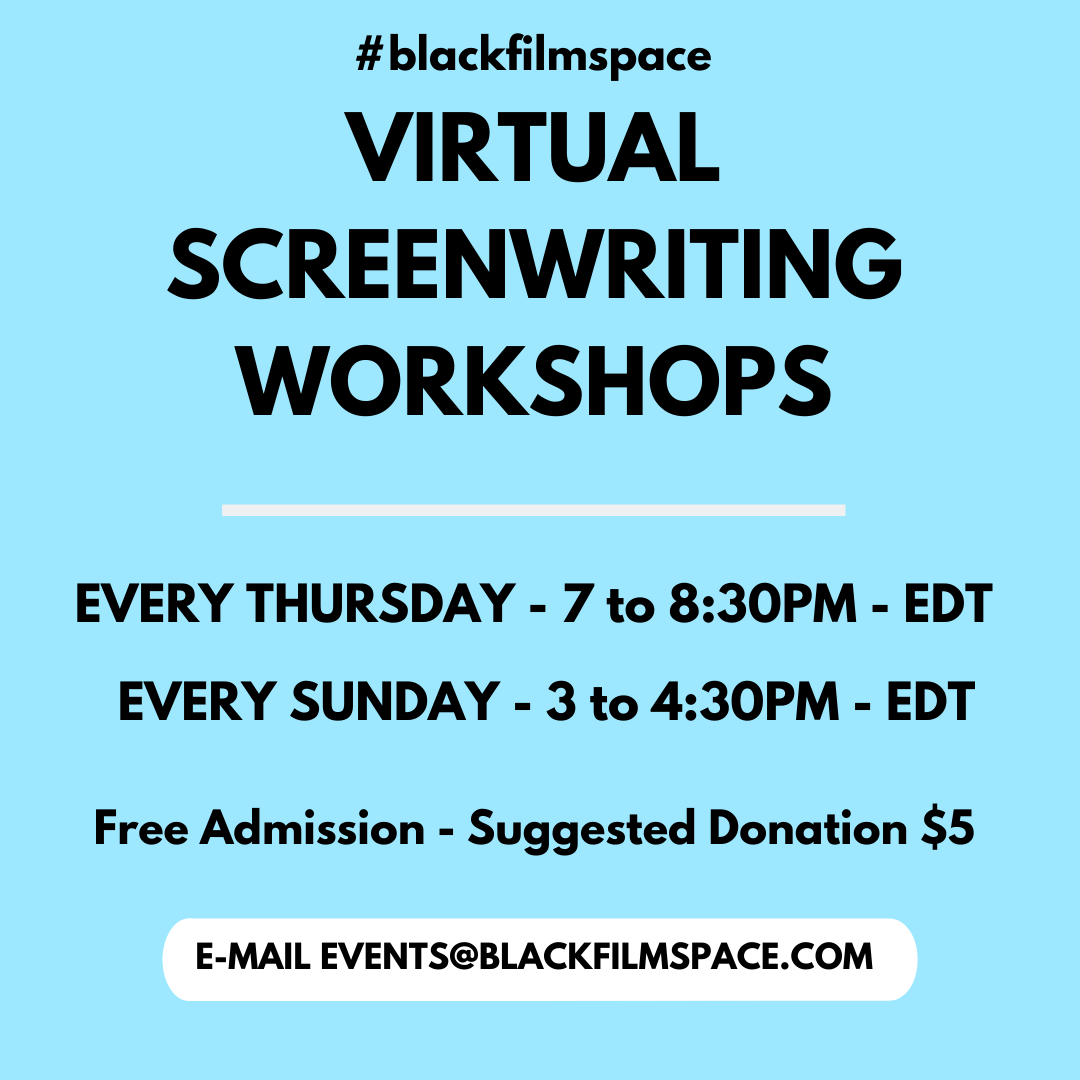 Due to the Covid-19 pandemic, we are hosting bi-weekly virtual screenwriting workshops via the video app Zoom. Please choose a day to RSVP!
The workshops will be held on Thursdays and Sundays. During the meetings we will read one 15 page (or less) script and offer constructive feedback.
In order to participate in the workshop, we are asking you to download the Zoom app to your device to use the video conferencing feature.
For Thursday, the call opens 6:45PM and we'll start exactly at 7PM EDT.
For Sunday, the call opens 2:45PM and we'll start exactly at 3PM EDT.
You will receive the Zoom link by e-mail within a day of RSVPing as well as 25 minutes before the workshop.
If you'd like to have your script read, e-mail events@blackfilmspace.com after you RSVP. Submissions are on a first come, first serve basis, so the first person to submit their script after they RSVP will have their work read during the workshop.
If you can, please consider giving a donation. Any amount will support us as we continue to organize content for the community. Suggested donation is $5.
We hope to see you there!
Black Film Space
is a non profit 501 (c) 3 organization committed to building a community of filmmakers from the African Diaspora through skill enhancing and networking events.
We are a collective of directors, screenwriters, producers, cinematographers, actors and other media professionals that want to develop genuine connections and grow with fellow black creatives.
Follow Black Film Space:
Instagram
Twitter
Facebook
Apple Podcasts
Spotify