When logged in you can personalise your front page with information important to you, if logged out you can subscribe to your favourite categories by email. Welcome to Blacknet.
Black Joy: Working With At Promise Youth
July 16 @ 6:30 pm

-

7:30 pm
Organiser:
Dope Black Social Worker, LLC
Event: Black Joy: Working With At Promise Youth
Start Date: 16 Jul 2020 6:30 pm
End Date: 16 Jul 2020 7:30 pm
Venue: Online Event

Black Joy: Working with At Promise Youth will provide
Black Joy: Working with At Promise Youth
Presented by: Kim Young, MSW. LCSW (Owner of Dope Black Social Worker, LLC)
This webinar will focus on theories, tips, and strategies for engaging and working with at promise multi-systems involved youth.
About Me:
I am a Licensed Clinical Social Worker (LCSW) in the Commonwealth of Virginia with over a decade of experience working along side at promise youth, families, and communities. I am deeply committed to cross sector collaboration that utilizes an asset based approach to develop strategies which promote community driven solutions to system created problems.
I have experience in providing direct clinical services to youth and adults in psychiatric hospitals , residential treatment and community based settings. I specialize in working with cross systems involved youth and young adults who have experienced and participated in acts of community violence.
In 2019 I made the shift upstream and stepped away from direct service to begin working on programatic, organizational and system changes.
I am on a mission to eliminate suffering for black youth by fighting to eliminate barriers to dreaming, increase youth visibility, and create pathways to opportunities. I believe that relationships heal and there is power in empathy, compassion, and kindness.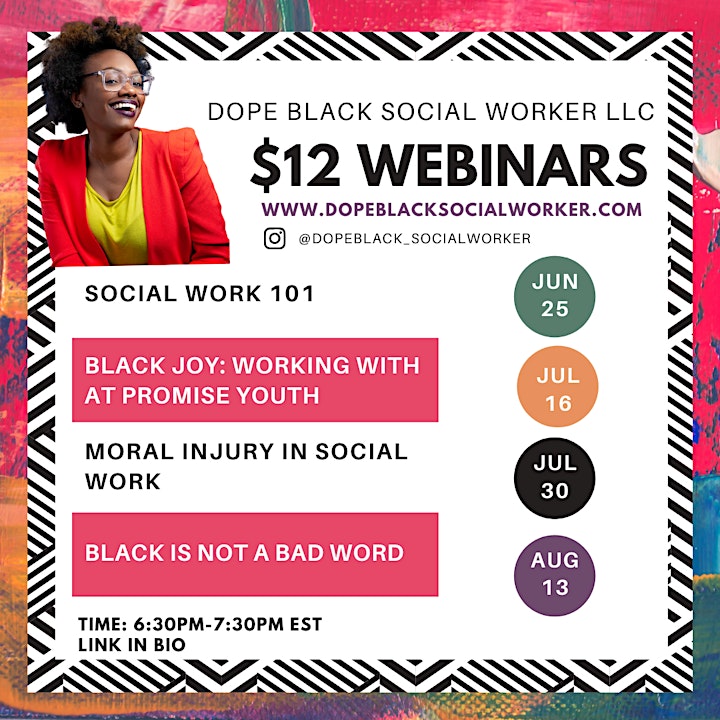 Thanks for visiting, you can use the button below to quickly share with your friends, family or colleagues
Related Events