Racial Justice in HIV
July 16, 2020 @ 5:30 pm

-

6:30 pm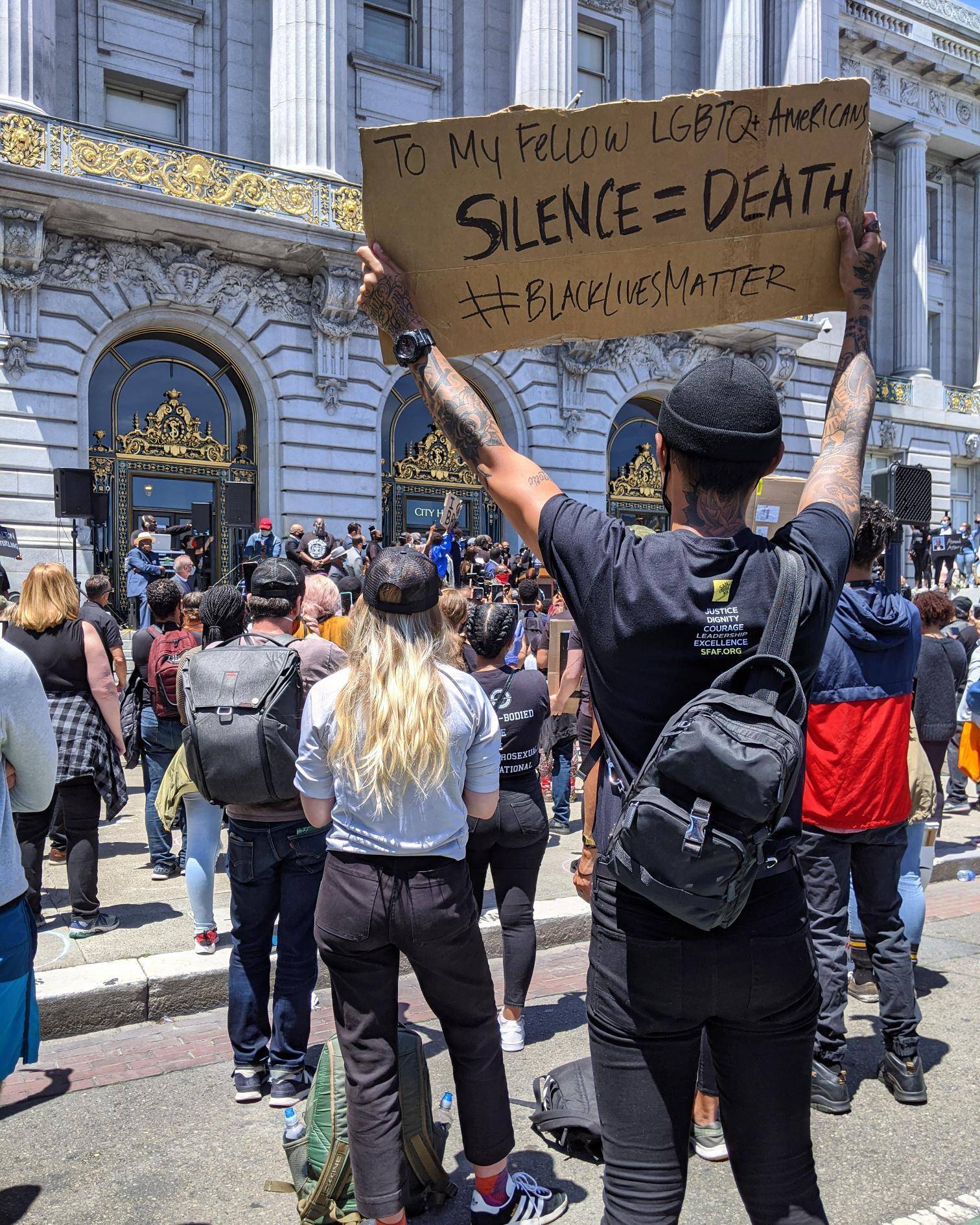 Join San Francisco AIDS Foundation to learn why our goal of achieving Health Justice is impossible without fighting for Racial Justice.
"It is intolerable that we must confront and cope with these injustices in our current time. Know that our fight for health justice is a fight against the systems of oppression that affect our communities. That means here at San Francisco AIDS Foundation we rise up for BLACK LIVES.
No justice. No Peace. Stop killing black people."
-San Francisco AIDS Foundation
San Francisco AIDS Foundation is partnering with The Academy SF to host a virtual conversation on Racial Justice in HIV.
Take action and join us for a discussion on why Health Justice cannot be achieved without first attaining Racial Justice – and what each of us can do to contribute to the movement. Speakers for the event will include:
Joe Hollendoner, MSW Chief Executive Officer
Ernest Hopkins Senior Strategist and Advisor
Alex Locust, MS, APCC, CRC Director, Employee Engagement
Mayia Ogbebor Manager of Community Health Programs
Russell Roybal Chief Advancement Officer
Preston Vargas, PhD Black Brothers Esteem Coordinator
At San Francisco AIDS Foundation, Health Justice is the attainment of health equity, actualized when structural factors no longer determine health outcomes. Health justice is reached when all people possess the economic, social and political power and resources to make decisions about their bodies and health — regardless of identities and experiences. Health justice envisions a world free of stigma and places value on our intrinsic uniqueness and resilience.
Black, indigenous, and people of color in our society are more likely to experience poverty and economic disadvantage in the U.S. for a variety of reasons, many of them beyond the level of individual control. Systemic racism, discrimination in hiring practices, ingrained racism in the criminal justice system and school funding inequalities perpetuate systems that keep people of color at the bottom rung socioeconomically.
There are many ways to show up and support the black community. Please click here for more resources curated by Black Lives Matter.
Got questions about Health Justice? Great! Please share them with Adam Taylor, Associate Director of Major Gifts at ataylor@sfaf.org or (415) 606-5252. Your input will help guide our event program.
Related Events