Black Lives Matter Fashion Protest
June 19, 2020 @ 12:00 pm

-

2:00 pm
Event Navigation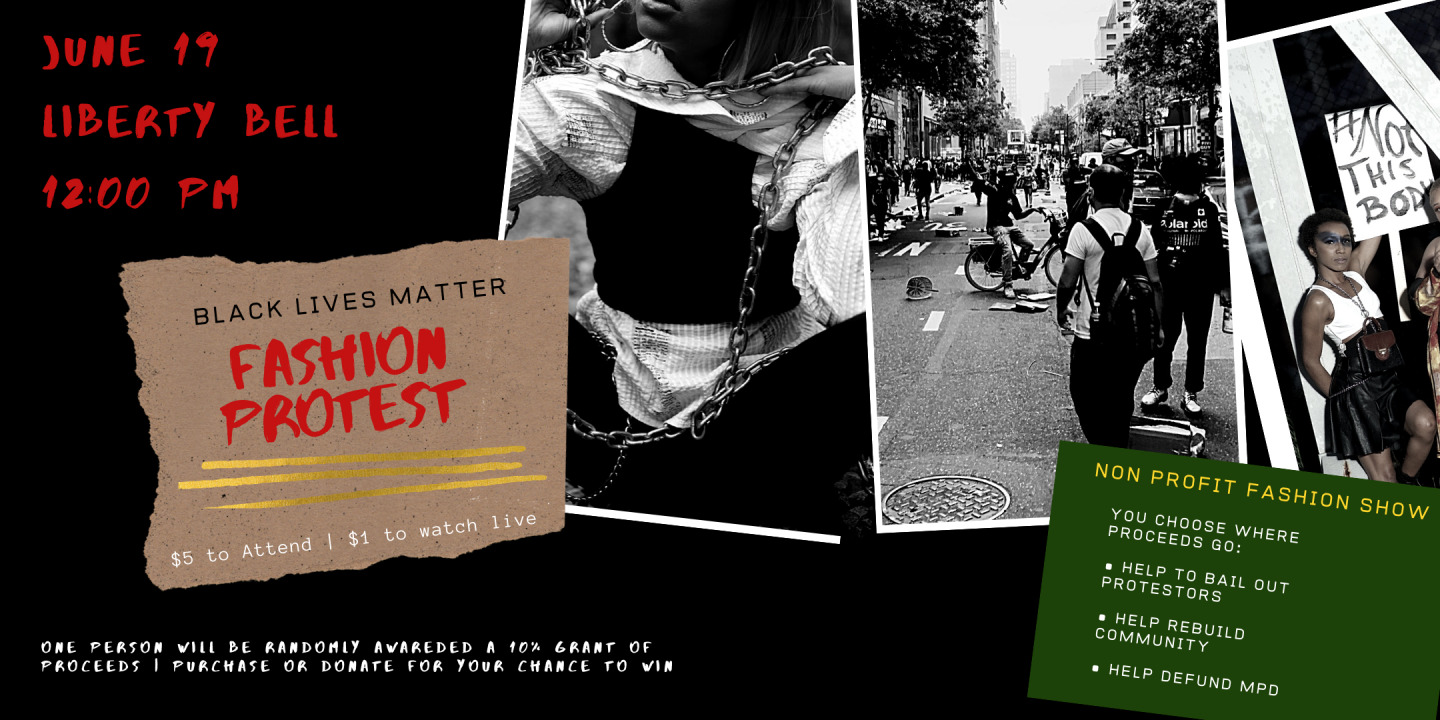 We March in solidarity. We march in peace. We march with conviction & We March so that when it's time to fight we do it together.
On Juneteenth, a day founded 155 years ago, to commemorate the emancipation of the last enslaved African Aboriginal, we we will protest our nations blatant continuation of annihilation and oppression.
Celebrating the greatness within the black community World of Grandeur is showcasing a Black Lives Matter runway and art performance protest. The show will commence at the Liberty Bell and travel along a portion of the underground railroad.
3 collections will be showcased during protest, including a kids collection and two adult luxury street wear brands all with black origins. Before the runway show starts there will be a series of artistic performances speaking to the black community, and what's going on in our world today. The march will be concluded at the Liberty Bell Center giving the crowd the opportunity to join in our march of solitude for the last few blocks.
At checkout you will be prompted to choose a fund you would like your proceeds donated to. The organizations associated with each fund are listed below. If you have an organization you would like added to the list please message us on IG @worldofgrandeur
Minnesotafreedomfund.org
Welovelakestreet.com
Secure.everyaction.com
Every one who purchases or donates will be entered for a chance to win 10% of the proceeds. We hope to walk alongside you either in person or virtually this Juneteenth.
Now is the time for action. Now is the time for Unity.
Iconic Land points on Protest Path:
1. Liberty Bell | 526 Market St.
2. President's House | 6th st & Market St.
3. African American Museum in Phila | 701 Arch St.
4. Pennsylvania Hall Historical Marker | 177 N. Independence Mall
5. Phila. Female Anti Slave Society | 5th St. & Arch St.
6. Anthony Benezet | 325 Chesnut St.
7. Libery Bell | 526 Market St.
An image of the exact protest walk can be found below.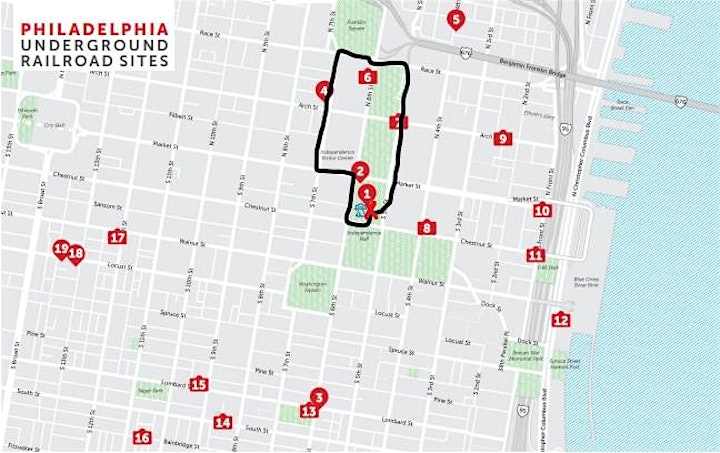 A Guide to the Historic Sites on the Underground Railroad in Philadelphia: https://www.visitphilly.com/wp-content/uploads/2020/01/COM20003-UndergroundRailroad_update-Dec-2019_PRF4.pdf
Street Picture in middle shot by photographer @_Korr
Designers, Press, Performers, Models, Runway team interested in submitting to join the BLM Fashion Protest can submit Here