Black Unschooling Summit 2020
June 5, 2020 @ 5:00 pm

-

June 10, 2020 @ 10:00 pm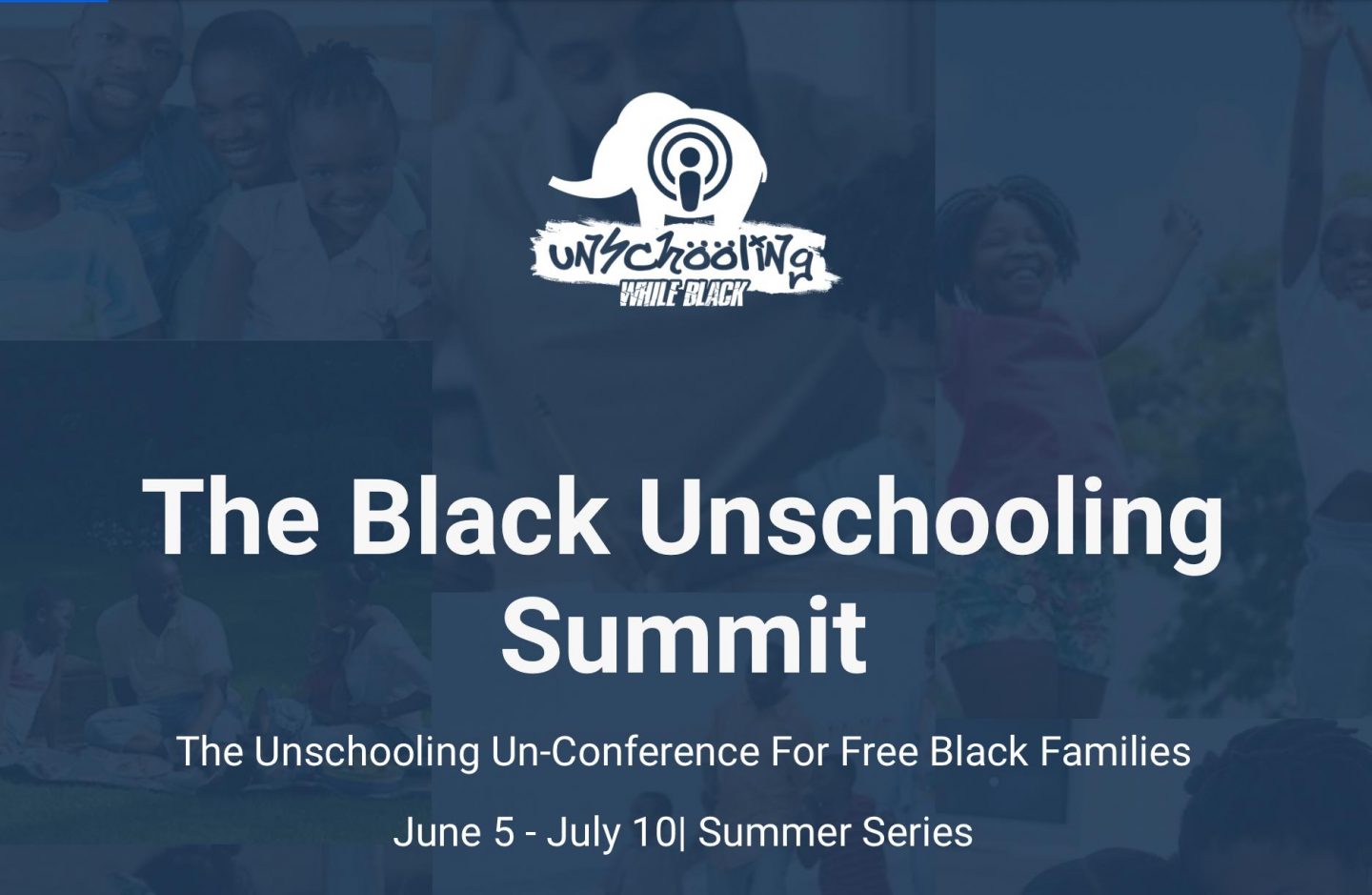 In these uncertain times, our families can't afford to leave our destinies in anyone's hands but our own.
Understand the keys to Black Family Freedom.
The Black Unschooling Summit brings together motivated and inspiring leaders and voices in the Black Unschooling movement to provide critical insight and support for the individuals and families within the community who are ready to truly break free and craft an education and a life on their own terms.
Join us, this summer, to learn about all of the paths and options available to your family for achieving success for your children and yourself in the areas that matter most.
You will learn from experts in self directed education, parenting, food sovereignty, business, investing, entrepreneurship, community building, and much more!
You'll be able to ask questions and gain important insights from unschoolers from all walks of life and all levels of experience. All with ONE thing in common: A burning desire for and commitment to self directed freedom!