Change a Hair story – The Launch Workshop
October 27, 2017 @ 1:00 pm

-

5:00 pm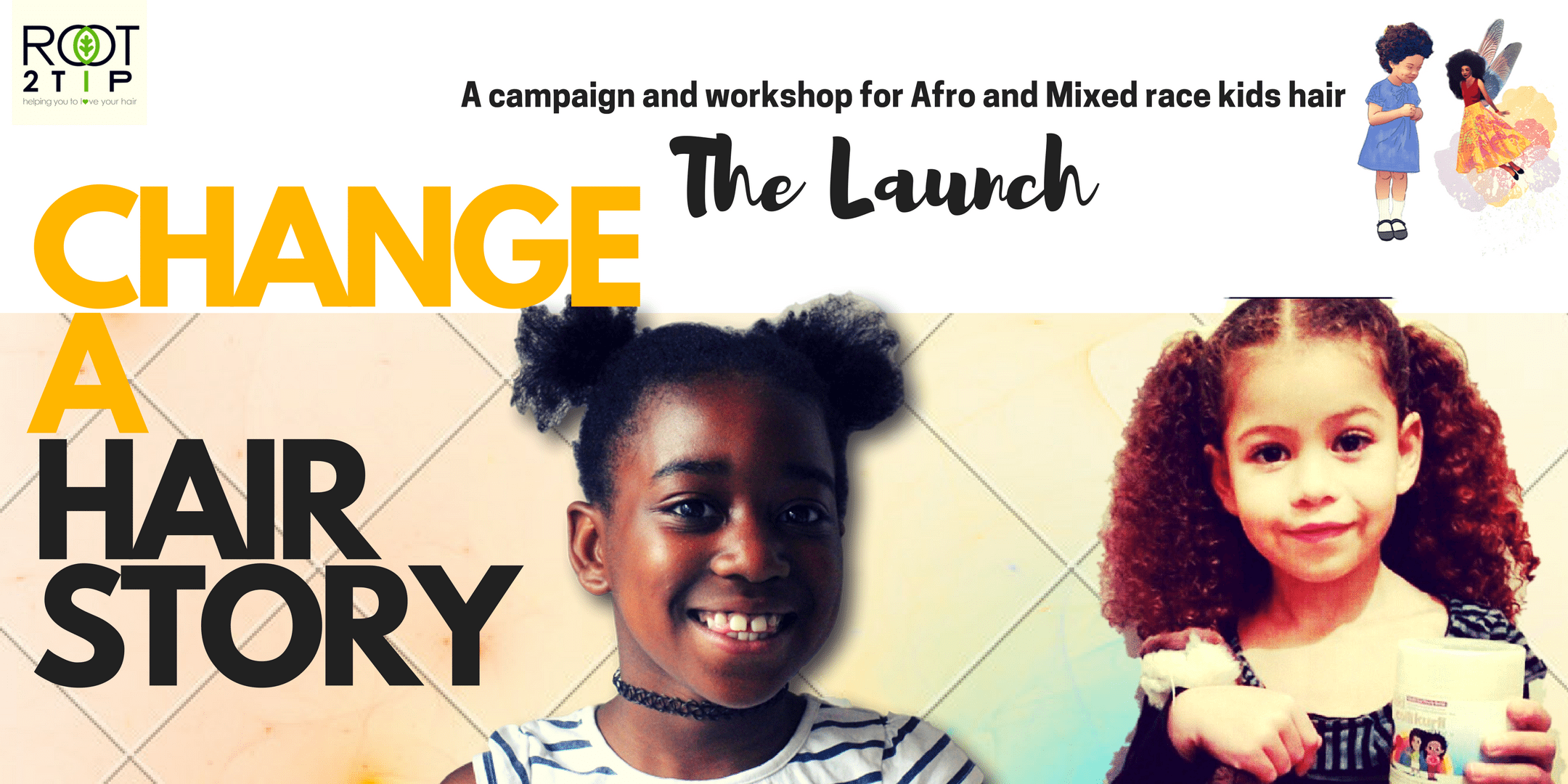 Root2tip and Hairducation Academy are on a mission to change your childs hair story!
WHY?
We know that from our experience young children and teens who have Afro or Mixed race kinks and curls do not always foster an instant love for their natural hair.  This may be down to a number of reasons, but in general it is usually due to some kind of hair issue or failure to know what to do with their specific hair type! 
Hair confidence- created through hairducation and products created just for them is our way providing a solution to this need.  The ability to change a child's hairstory will develop greater self esteem and enable them to be the confident unique individual they were born to be!  
HOW?
You nominate a child who would benefit from changing their hairstory!
Through a series of workshops we will be helping you to help a child realise their hair potential with our amazing natural hair care range aimed at making hair as healthy and beautiful as possible.  Our workshop will arm you and your nominated child with the skills needed and a tailored routine that will reveal their dream hair over time.
Each child receives a Change a Hairstory box of products and tips to help them achieve their new hair goal!  Each child and their family will be a part of this amazing movement. Automatically you become a new member of our Change a Hairstory community who will receive support from our Hair care experts.
WHEN?
We launch the campaign with your help during Black history month in October.  Following that  we will run Hairducation classes just for your child!
Each attendee will get a unique membership with benefits including Root2tip product discounts and more.