FAIR TRADE: short film screening and panel discussion
February 6, 2020 @ 6:30 pm

-

8:30 pm
Event Navigation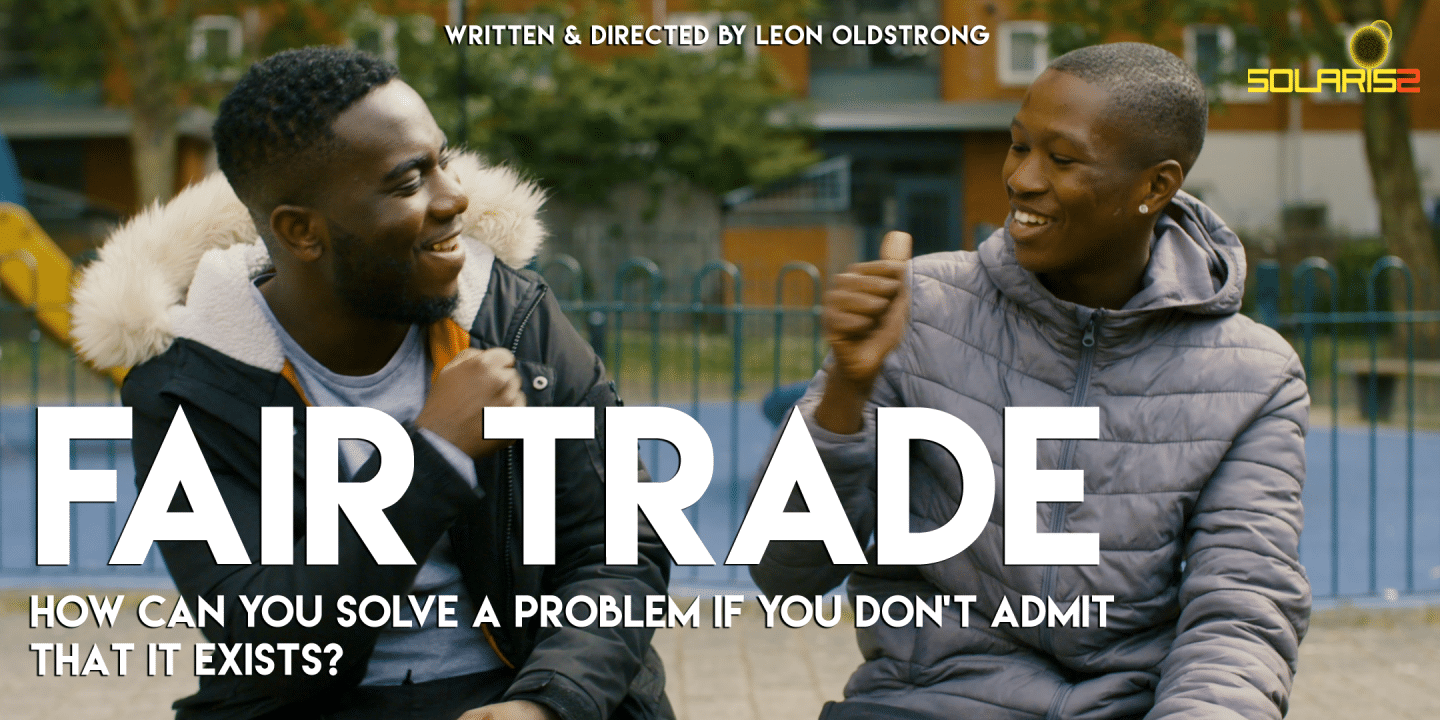 Join writer and director Leon Oldstrong for a special screening of his latest short film, FAIR TRADE, a powerful look at the impact of the UK drugs trade on young people and their families. The screening will be followed by a panel discussion of the issues raised in the film, with the film's director and special guests Nelson Abbey, Keisha McLeod and Inspector Richard Berns.  
More about the film:
Jason Bolaji is a normal 15 year old growing up in South London. He has a loving mother, great friends, and has always managed to stay out of trouble. Everything changes when he comes to the attention of a local drug dealer and his world is turned upside down. What ensues is a tragic tale of innocence lost.
FAIR TRADE tells a story that is playing out across the UK, fuelled by gangs who groom vulnerable young people to sell drugs. 
With knife crime rising 57% in the past four years, and the number of victims under the age of 18 doubling, there has been increased attention on this new wave of violence and the causes behind it. Yet the complexity of the issues driving the surge in young violence, alongside cuts to policing and youth services, have made them extremely difficult to tackle. 
The film shines a light on the human cost of the trade, and also poses questions over the responsibility of drug users. In the UK, 1 in 10 adults aged 16-59 years reported illicit drug use in the last year, and the demand for drugs is as much a part of the story as that of the suppliers.