From The Ground Up: Anti-Racism for Families and Kids
July 9, 2020 @ 4:00 pm

-

5:00 pm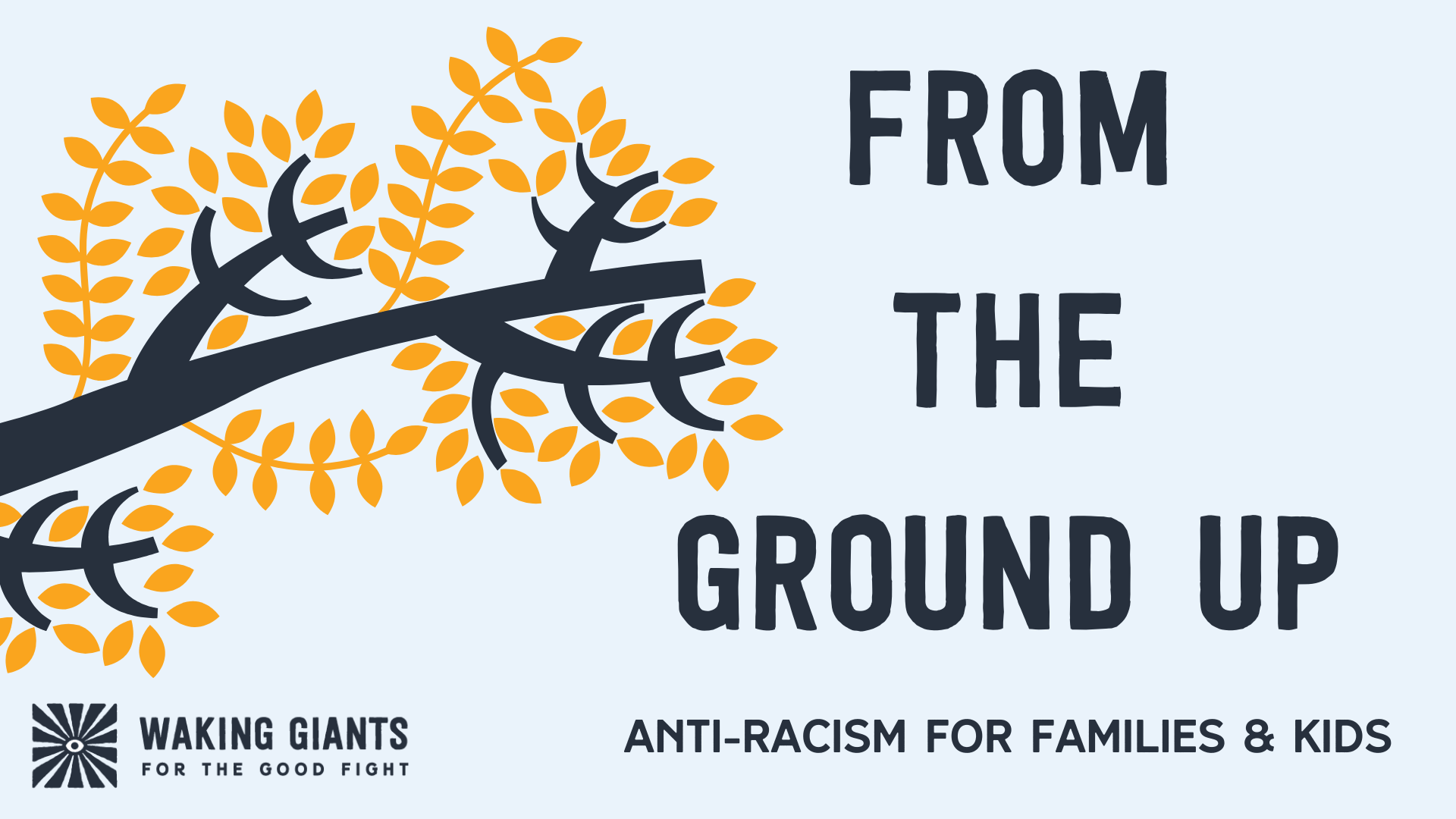 Join us on Thursdays in July from 4 – 5 pm CST for workshops on Zoom with our co-founders, Sera Bonds and Martha Pincoffs.
This is a pay what you can series, with a suggested price of $250 for the whole month of workshops. A portion of the profits will go to Soul Fire Farm. Anyone who pays the full $250 will receive a free Waking Giants Kids Kit!
Event dates you get access to with one registration:
July 9, 4:00 – 5:00 pm CST
July 16, 4:00 – 5:00 pm CST
July 23, 4:00 – 5:00 pm CST
July 30, 4:00 – 5:00 pm CST
Waking Giants is committed to the dismantling of white supremacy. We are a mother-run company with a diverse staff and team from different religious, ethnic, and social communities. It is through our lived experiences that we come to this work, both through living and knowing the dangers of white supremacy and our continued awareness of our roles in protecting it.
Our From The Ground Up workshop series is designed for white families to work through how to talk to their kids and each other about race and how everyone can be actively anti-racist, regardless of age. This four-part series will be led in tandem by Waking Giants co-founders, Sera Bonds and Martha Pincoffs, who have over four decades of racial, economic, food, and health justice organizing experience between them, and who will be actively taking part in doing this work with their own families right alongside you.
The series will focus on:
Exploring how silence on race from white families is actively harmful and why we need to be having these conversations
Addressing how to begin necessary conversations about race, getting our kids involved and really listening to them, drawing together a family plan of how to move forward
A tactical offering of action items that families can take to make anti-racism a core family value and how to maintain open, ongoing dialogue about race, our shared history, and current events
A sharing of resources that we can be accessing to continue our self study
This workshop is for white families who are ready to get to work in mobilizing their privilege towards building a better future for all children. It is necessary for us to remember that black families and families of color do not have the luxury of choosing whether or not to talk to their kids about race, but must do so out of safety and necessity. If we begin now to engage our kids in these same discussions, we can actively help to reduce the harm suffered by black children and help grow a more inclusive, thriving society.
This is a safe place to make mistakes, ask questions, and be vulnerable. This is not a place to shame, injure, or intimidate. This is our work to do as parents of white children and we will go further in this work if we go together rather than alone. The safety, security, and liberty of children, adults and communities of color depends on us doing this work. If you are ready to center them in your own consideration of your role in nurturing the next generation of anti-racist humans, then we are excited to work with you.