I'm Talking to White People: Your Role in the Fight for Justice
July 18, 2020 @ 11:00 am

-

1:00 pm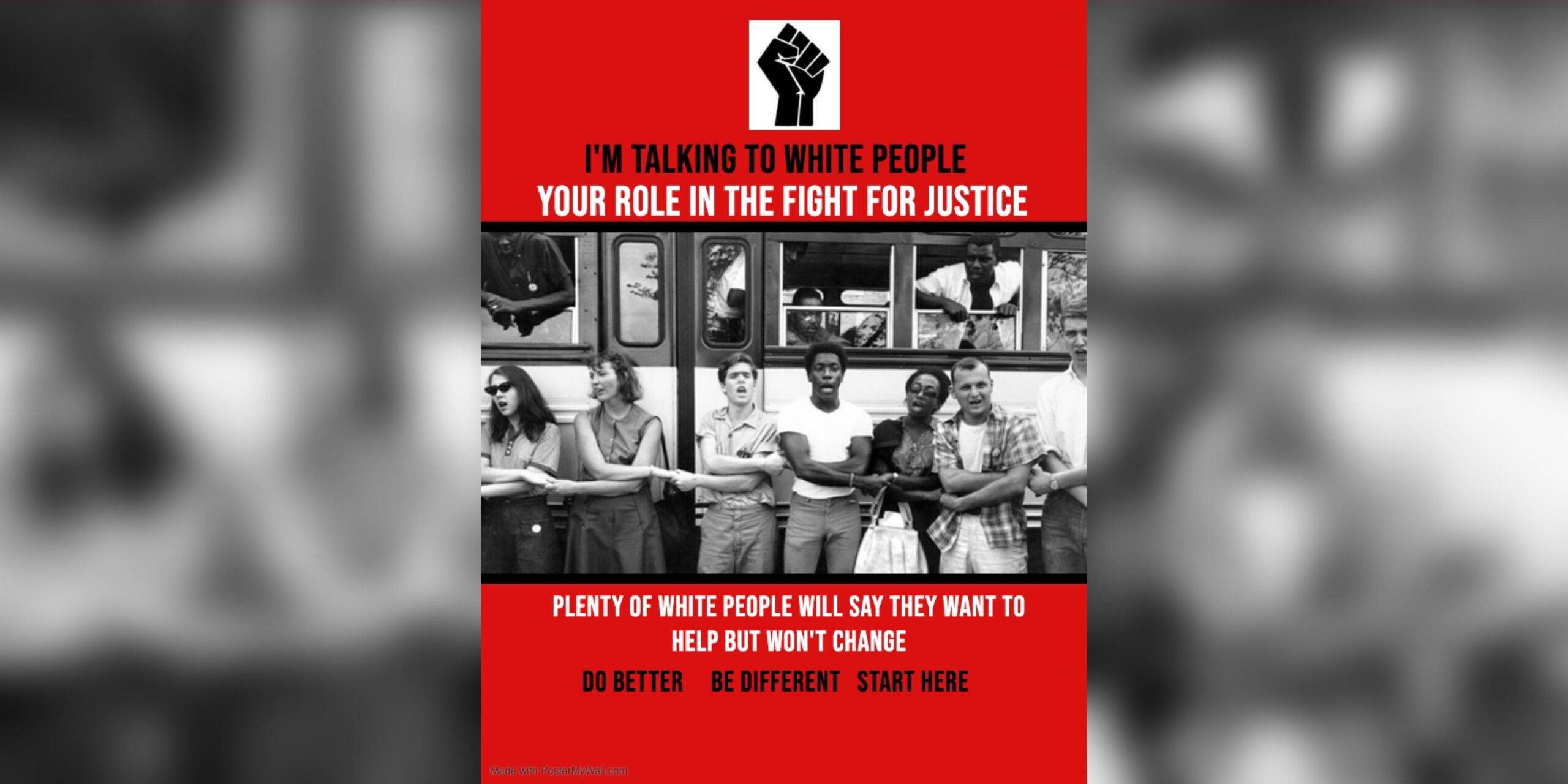 The people that need to take this workshop the most won't take It. I need you to take It so that you can continue to educate them.
This webinar is for white people. White people who mean well and want to help. White people who want to be allies to the black community but don't know where to start. White people who have started serving as allies and want to continue. White people that are confused about what is going on and have honest questions they are afraid to ask black people and other people of color, and White people who want to have an open and honest conversation about the world that we all share.
This webinar will provide you with the following:
-A chance to ask honest and hard questions in a safe environment
-Some context and understanding to the current protests and riots
-An understanding of White Privilege and its place in systemic racism
-Tangible resources to continue your education and to help you better serve as allies.
This Webinar is not
-Going to fix these issues alone, it will require continual work from you
-A place where you will be attacked for what you think or have thought, it does us no good to not allow people the space to grow and evolve
-Simply a presentation, we do not want to speak at a bunch of blank faces. Come ready to engage in a conversation and be involved in the outcomes and solutions
If you are not a part of the solution you ARE a part of the problem, there is no middle, there is no silence. Start HERE if you want to BE Better and be a part of the solution!
About the Host
Kenny Burrell
Kenny Burrell is a social worker, social justice leader, advocate and activist. He has organized protest, co-founded the perceived threat campaign which explores the root of police brutality and advises student leadership groups on college campuses. He is currently earning his Master's degree with an emphasis in African-American Cultural Christian Experiences and expressions. Kenny's community work includes him currently talking with police officers about bias and fear and how that leads to police brutality. He is in the process of developing a training course for police officers on a larger scale that will provide a framework for recognizing and unpacking unconscious bias before engagement with people of color.