Kaiser Permanente and BMHA Present Mind Health: Shop Talk ~ Children + Mental Health
April 21, 2020 @ 6:00 pm

-

8:00 pm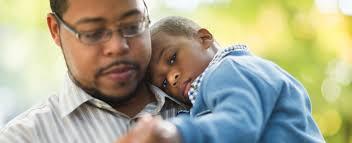 Kaiser Permanente and BMHA Present Mind Health: Shop Talk ~ Children + Mental Health 
April's Mind Health: Shop Talk will focus on where to start if your child is facing emotional difficulties and give tools to help. There are so many dilemmas facing a parent of a child with emotional or behavioral problems. The question that causes the most turmoil; does my child behave so differently that I need professional help? Even when a child exhibits negative behaviors, members of a family may not all agree on whether the behaviors are serious. 
Health professionals once thought that brain disorders such as bipolar disorder, anxiety disorders, or even depression occurred after childhood but now, it is widely held that these brain disorders can begin in early childhood. According to the National Institute of Mental Health (NIMH), emotional and behavioral disorders affect 10-15 percent of children globally. 
Recognizing Mental Health problems in children is the first step in getting the help, resources, and support they need to be their happiest.
Please join us for this timely discussion! Lite fare will be served.
Please be aware of filming and photography commissioned by Black Mental Health Alliance for Education & Consultation, Inc. (BMHA) will take place at all Mind Health: Shop Talks. The footage and photography will be published in BMHA internal and external videos, publications, and publicity materials including the blackmentalhealth.com website and social media channels, and may be circulated to press and other news media. Your presence in the areas in which we are filming or photographing will be regarded as your consent to be filmed or photographed, and your consent to use your image in any form of publication or video without restriction as to frequency or duration of use.
If you do not wish to be filmed or photographed, please avoid the areas being filmed and photographed.
Thank you for your cooperation!