When logged in you can personalise your front page with information important to you, if logged out you can subscribe to your favourite categories by email. Welcome to Blacknet.
No Feedback performance at Mulberry and Bigland Green Centre
October 17, 2017 @ 7:30 pm

-

9:00 pm
Event Navigation
Organiser:
People's Palace Projects and No Feedback Company
Event: No Feedback performance at Mulberry and Bigland Green Centre
Start Date: 17 Oct 2017 7:30 pm
End Date: 17 Oct 2017 9:00 pm
Venue: Mulberry and Bigland Green Centre

Immersive Theatre experience as part of the Tower Hamlets Black History Month programme.
No Feedback is a theatrical event highlighting the gentle pull of discrimination that tears at the fabric of everyday life. Offering an insight into human nature, it is set against the backdrop of catastrophes both historic and contemporary. By taking Genocide Watch's ground-breaking research as the backbone of the production, No Feedback intelligently and sensitively asks audiences to consider their own place on the spectrum of how we relate to one another.
Come and play your part in this new kind of theatre experience.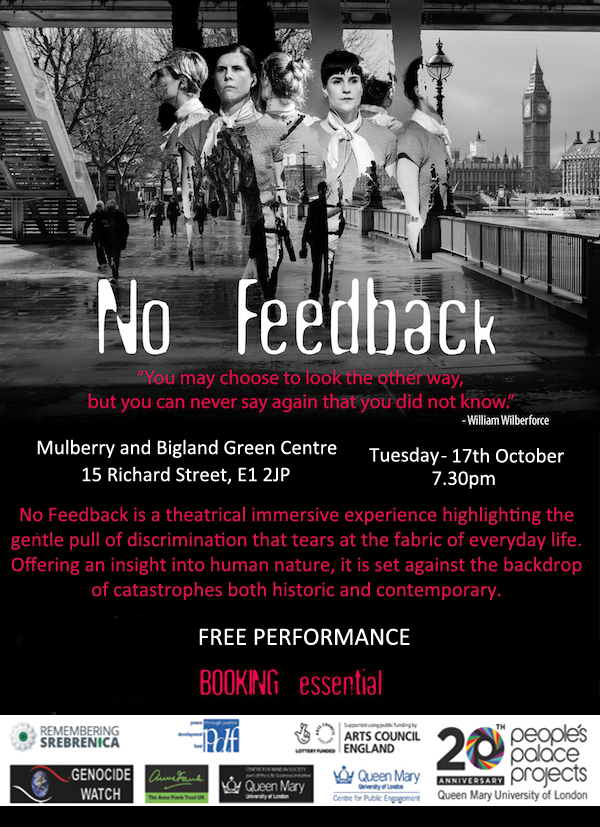 Please note: Booking is essential. The maximum number of audience members is 60 for each show. We kindly ask you to arrive at least 10 minutes prior to the performance.
CCTV will be in operation and we might be filming part of the evening. If you do not wish to be filmed or have your picture taken, please let our photographer know.
How to get to the venue at Mulberry and Bigland Green Centre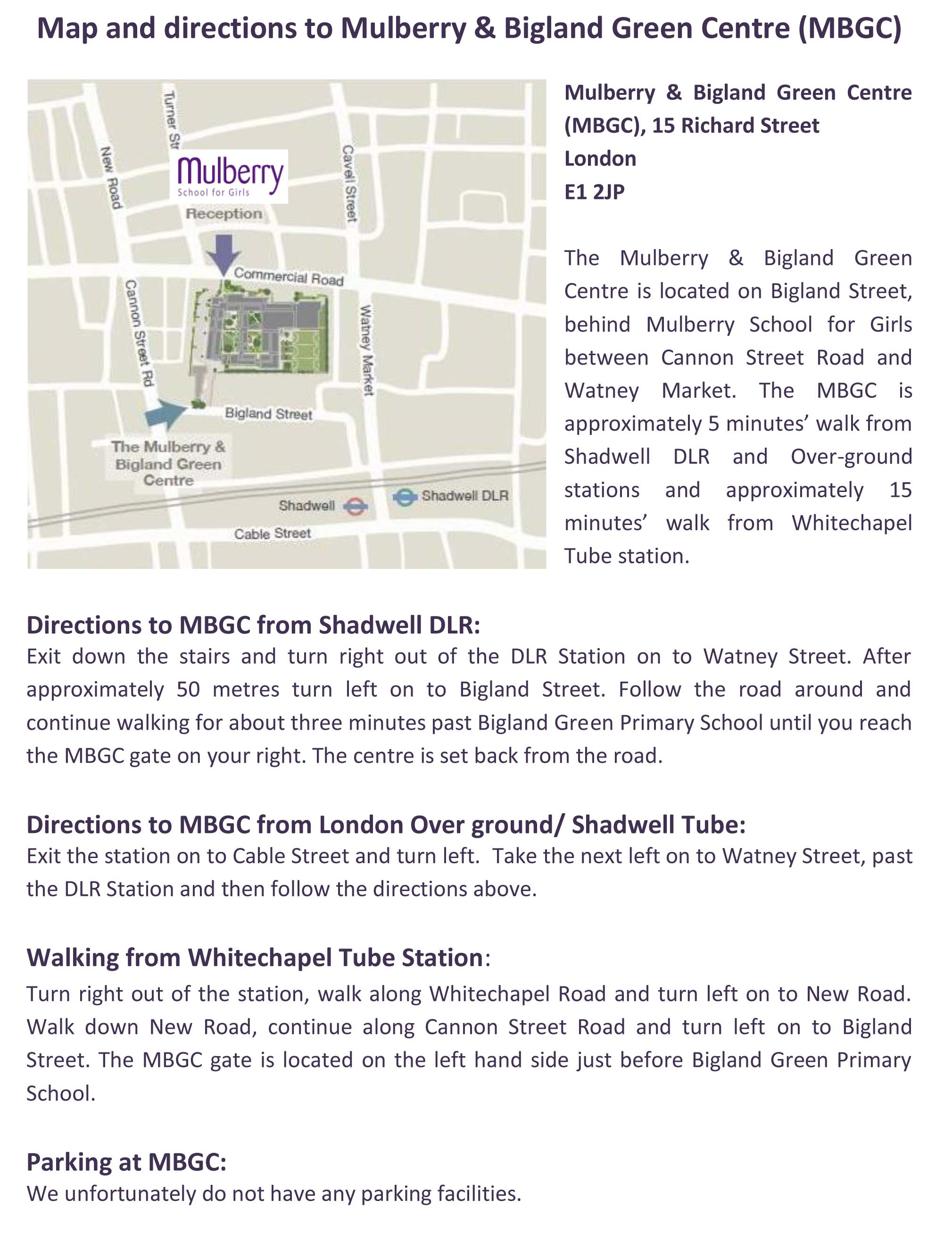 Thanks for visiting, you can use the button below to quickly share with your friends, family or colleagues
Related Events