Notting Hill Black history walk (May)
May 28, 2018 @ 10:00 am

-

12:00 pm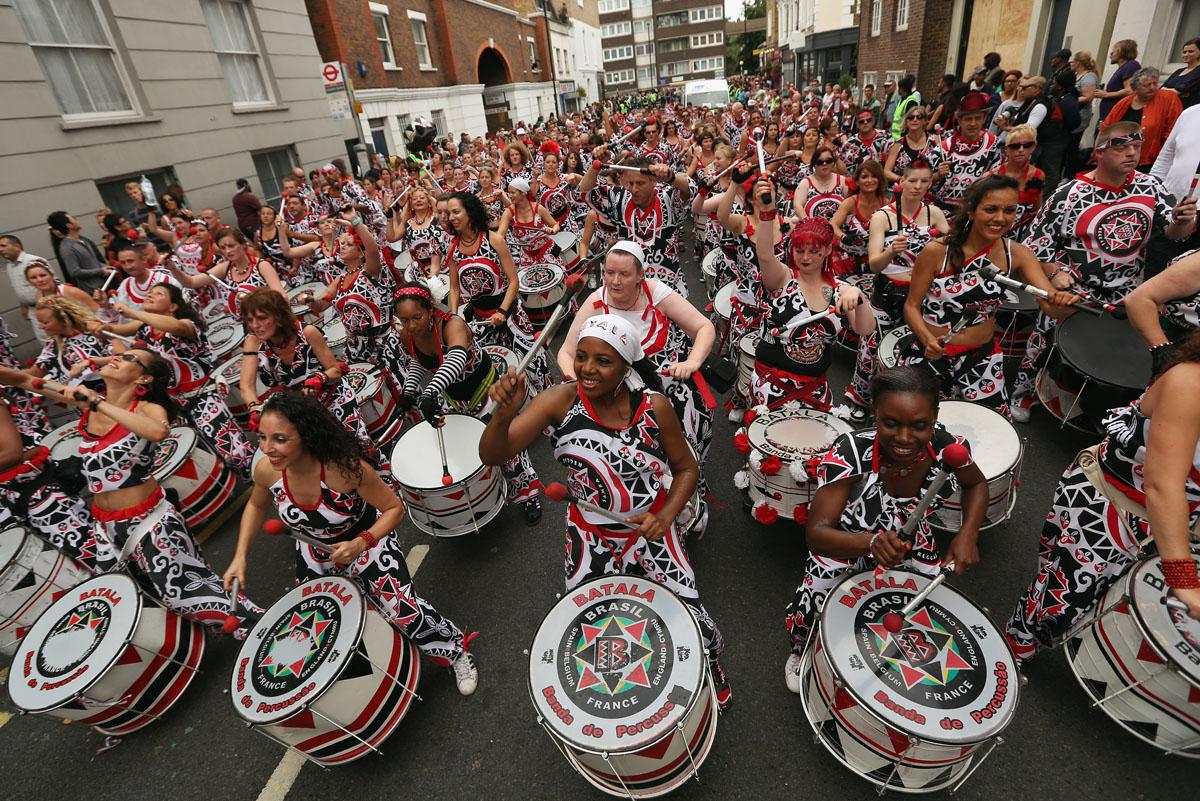 There is much more to Notting Hill than Carnival but even that history is often mis-represented. Find out about pioneering African/Caribbean people who literally fought for equality and laid the foundation for modern multi-cultural London. Why does Portobello Road have that name? Where in London is there evidence of 3500 years of African civilisation? How is Kelso Cochrane connected to Stephen Lawrence? This walk features:
West Indian Freedom Fighters in London

The White Defence League, Oswald Mosley and immigration

Black self empowerment, economics and community planning

Claudia Jones and the origins of Carnival

Bob Marley, Diana Ross, Muhammad Ali, Marvin Gaye, Band Aid, Rhianna,where they hung out

Shebeens and the Black Panthers

World War Two, Windrush, Segregation and Gentrification

Frank Chrichlow, Darcus Howe legends of Black British Civil Rights

Race, Class, Gender, Literature, Science and much, much more!
I would like to say, first, that our guide was phenomenal today for our walking tour through Notting Hill. I really cannot thank him enough. He truly made the history and culture of Notting Hill come alive for my students, they said it was the best walking tour they had so far this term so thank you very much! 
Omaar Hena, Associate Professor of English, Wake Forest University North Carolina
Walk last 2 hours 
.
Private group bookings for schools, staff groups, birthdays possible info@blackhistorywalks.co.uk .Check out our most recent newsletter 

https://

conta.cc/2HE8TxT

 
2018
• 50 Years since the police murder of David Oluwale
• 50 years since MLK was assassinated
• 60 Years since the Notting Hill Racist Riots
• 60 years since the establishment of the West Indian Standing Conference
• 70 years of Windrush
• 100 years of Women having the vote
Events for 2018 in recognition of the above
Amazing James Baldwin. Course.
African Women Resistance Leaders: Political and Spiritual. Course
African Superheroes Day
Trafalgar Square Walk
Hackney Walk
Black Films and White Power :10 Years of African Odysseys. Course
Black Power Women of Brixton walk
1968 Race Relations Act: The Legacy of Black Lawyers
Medical Apartheid European experiments on Black Bodies Part 1 and 2
What were Black people doing in World War 1 ?