The Creation of the Windrush Generation: From 1838 to 1948, the 'Windrush' and the 'Mother Country'.
October 31, 2019 @ 6:00 pm

-

8:00 pm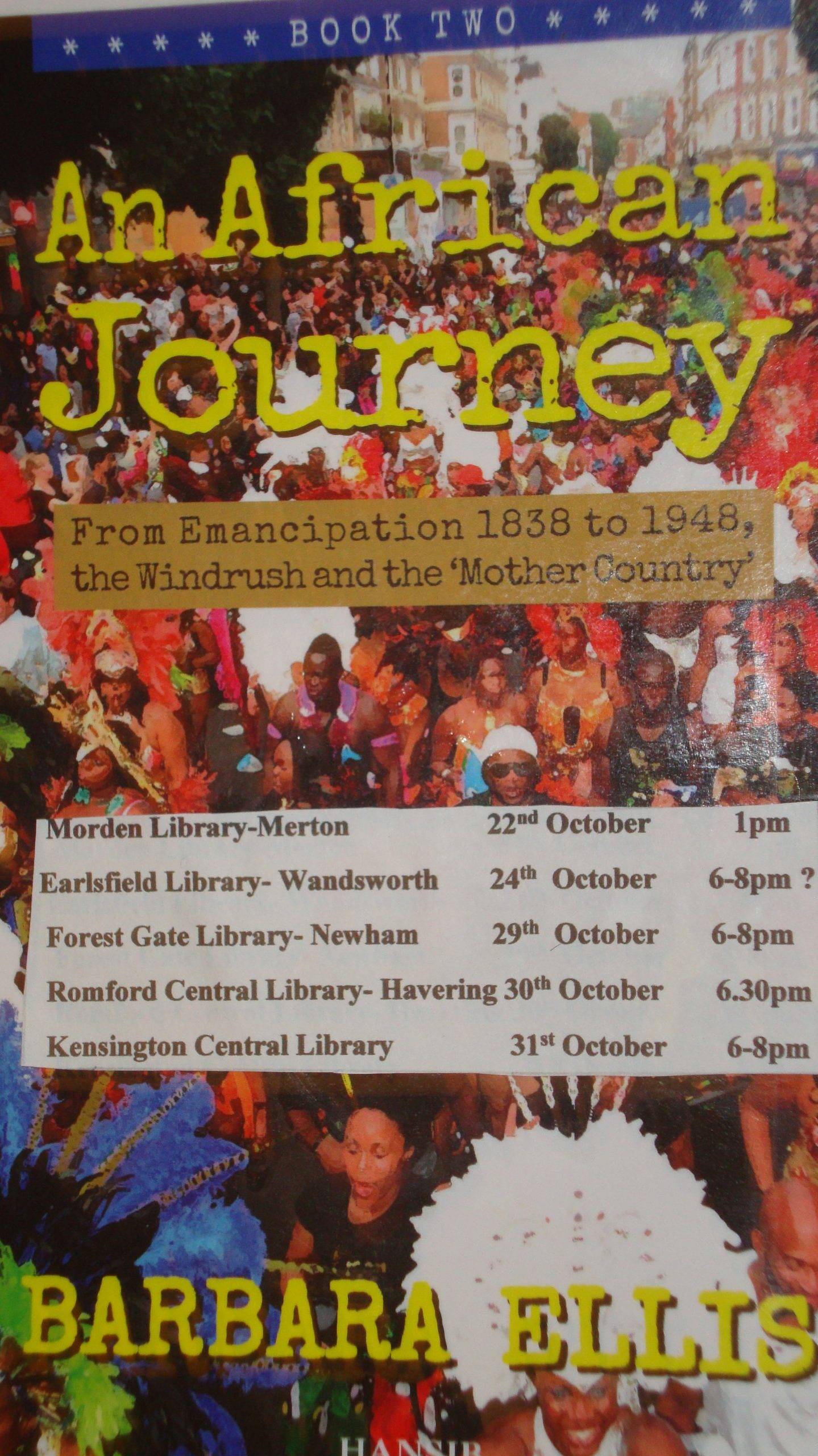 A story of resilience , resistance, tenacity and survival . Glenville Ashby -critic –The Sunday Gleaner –Jamaica
An African Journey Book 2 tells the story of the Brown family and others, after their arrival in the United Kingdom from 1948 onwards and their adaptation. Their experiences echoing those of others and their ancestor before them. Families drew closer in this strange land. Women, in particular, formed an impenetrable bond, if only for the sake of their families. They eyed a broken education system, mindful that education was the antidote to generational poverty that would become a battle ground to achieve their desire for social mobility in Britain. A system that worked against the interests of black immigrant families to the present day.
A police force that criminalised their children using the hated SUS laws.
Racism had not diminished, disintegrated, disappeared or died in the United Kingdom with the older generation .
On multiple levels, African Journey is a living document on  grit and survival.