The History & Legacy Of The Berlin Conference-The Scramble For Africa
August 26, 2020 @ 7:30 pm

-

9:30 pm
Event Navigation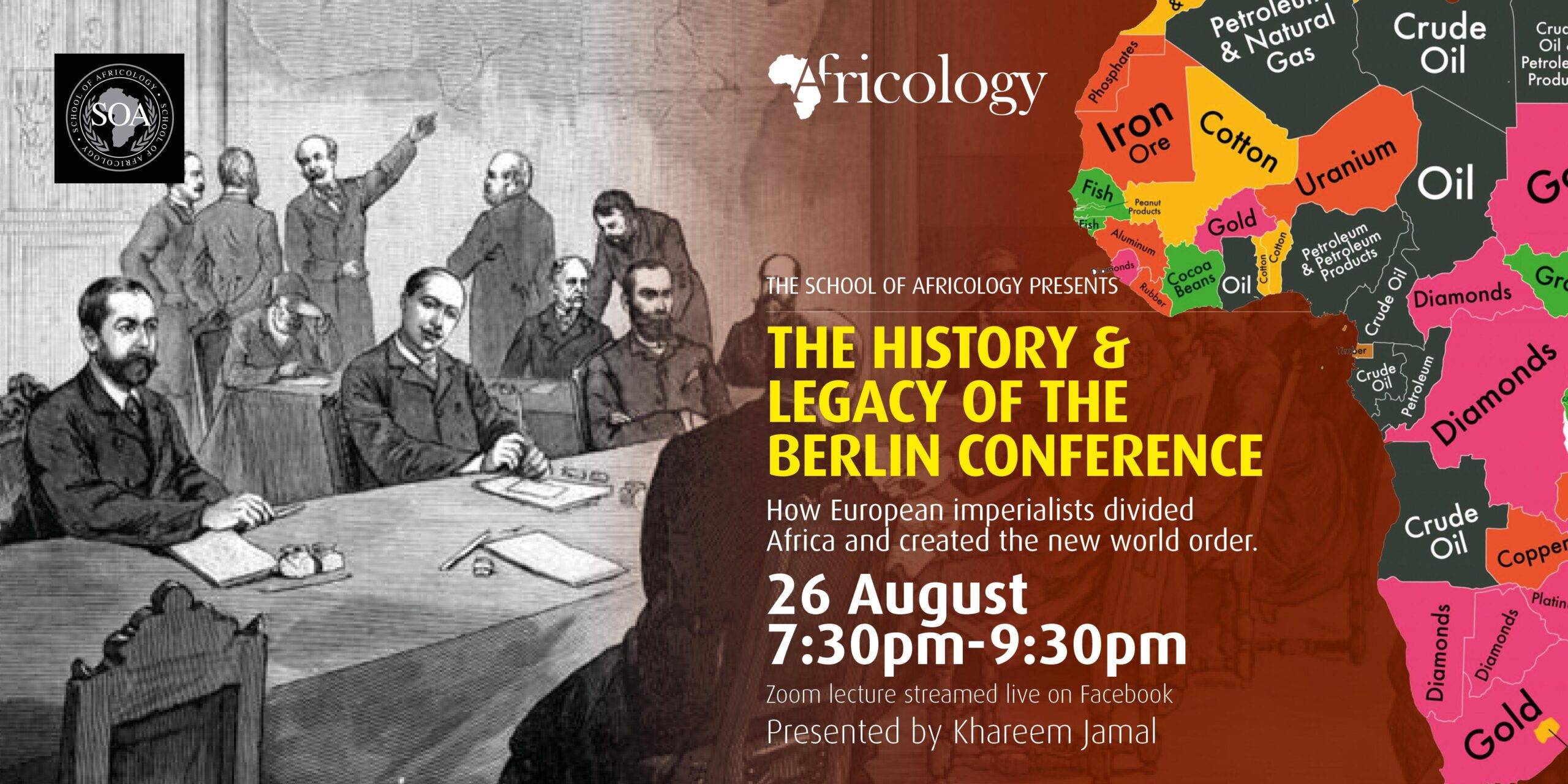 The 1884/85 meeting between the European major powers plus the United States and The Ottoman Empire, for the "peaceful"division of Africa.
In November 1885 the German chancellor Otto Von Bismarck called together representatives from the major European powers, the USA and The Ottoman Empire.
The objective of the gathering was to help the Europeans expand their territories without the costly enterprise of war, which was of course ever present in the latent hostilities they held for one another.
Age old rivalries and had to be set to one side, these were not natural bedfellows, but together they sought a way of enriching themselves at the expense of Africa and Africans once again.
The ink was hardly dry on the abolition of slavery in 1833, when this devious plot to rape Africa of its resources was devised.
It was in effect the rise of Germany as a new nation and potential threat to the hegemony of both Britain and France that was the catalyst for this unprecedented confederacy.
Belgian king Leopold II attempted to ease the growing tensions between Britain, France and the "upstart" Germans, by suggesting to them that common trade in Africa would benefit them all.
Hence, with encouragement from the British and under the initiative of Portugal, Von Bismarck called on the 13 European nations invited and the United States to come together and work out a joint policy on the African continent, needless to say there was no African representation.
This conference is important because we are living with the consequences today, as is the case with similarly wicked and nefarious Sykes-Picot treaty of 1916, which divided up the broken Ottoman Empire between Britain and France, with the agreement of Russia, and thus creating the "Middle East."