The Naked Truth Exposed Conference
June 9, 2018 @ 5:00 pm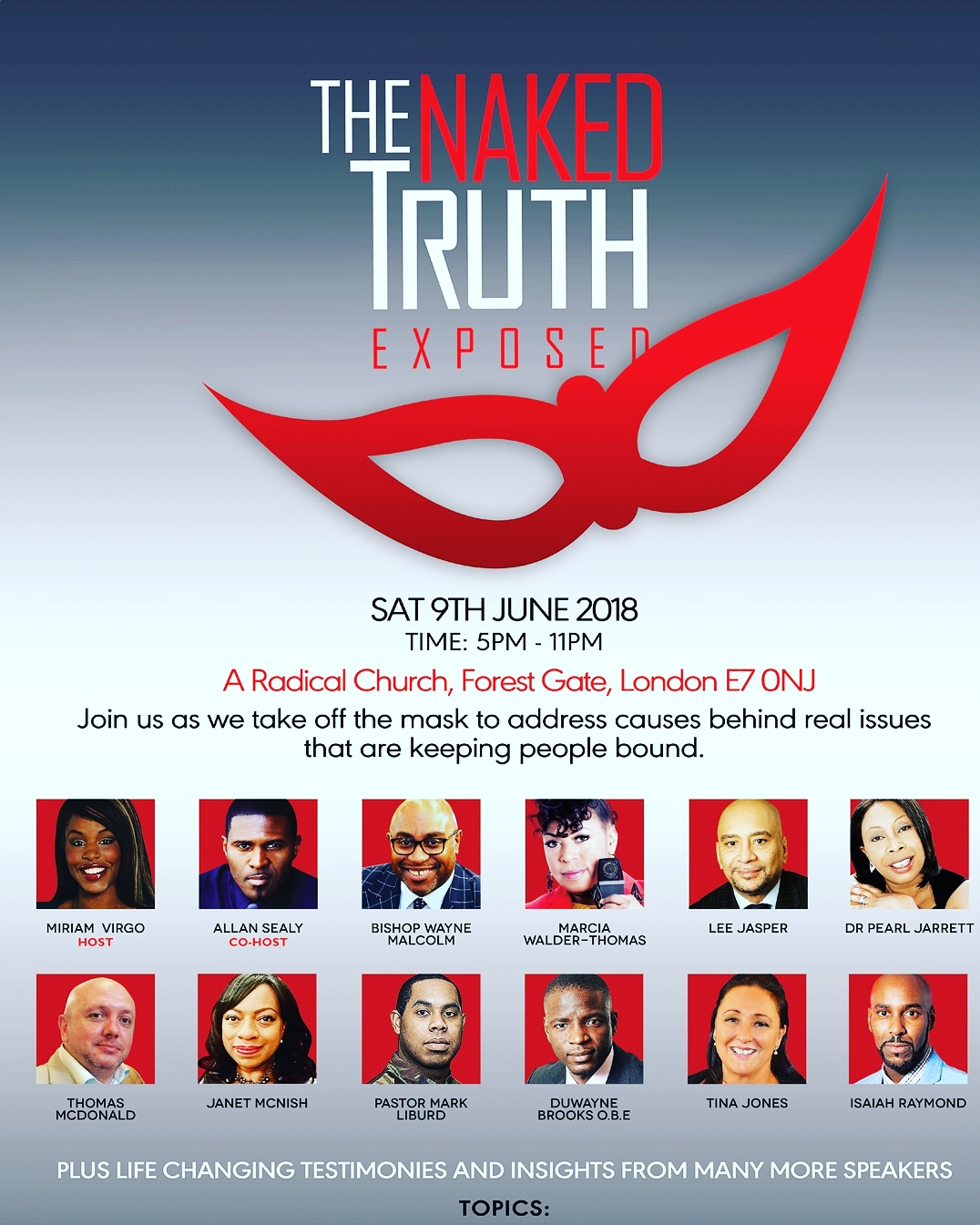 A powerful one day conference which pulls the rug out from underneath excuses, traditions and lies in the Black community.
With headliners such as Lee Jasper Community activist. Duwayne Brooks who was with Stephen Lawrence on the night he was tragically murdered for being black
Wayne Malcolm aka the Business Bishop, and many more.

Topics such as Slavery and how it affects us today, Gangs, addiction, life after prison, Domestic abuse on men and women, Sexual abuse, and much more.
Promises to be Mentally, intellectually and spiritually stimulating.

Early Bird Tickets just £10 including free food.