The Science of Black Business SUCCESS!
October 1, 2017 @ 2:00 pm

-

4:00 pm
Event Navigation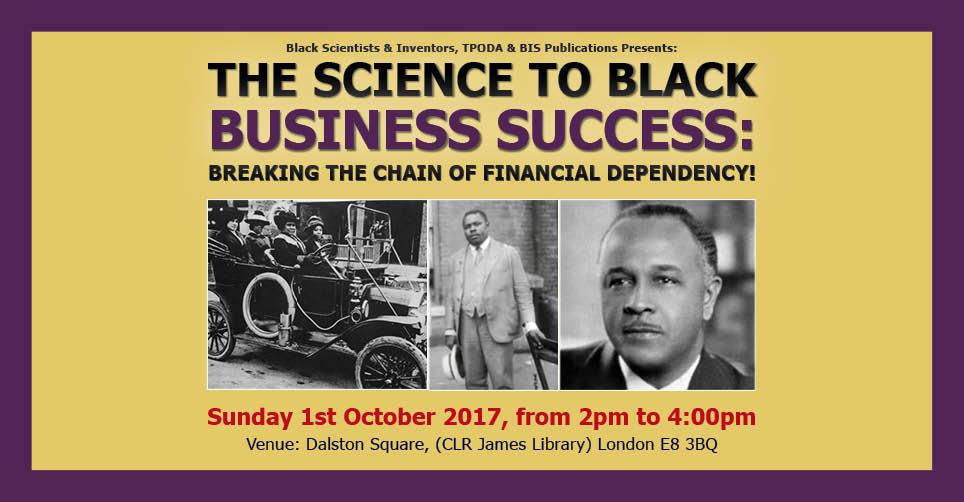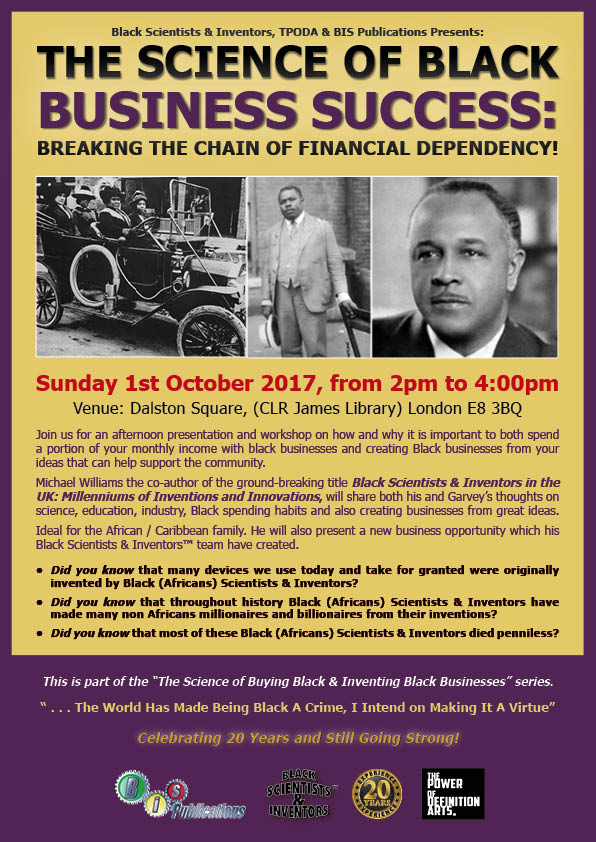 How to use the history of Blacks in STEMi to counter the negative self limiting-beliefs found in some children and create a Positive Mental Attitude instead.

How to use STEM to create real wealth win the Black community

How to unlock Black wealth within the Black community

Encouraging the natural Scientific Genius within Black Children

Using Group Economics to combat certain social ills such as youth so-called black on black crime

How to use science to teach our MINDS to create wealth.

Using Black History to Empower, Motivate and Inspire young people to believe that they can be all they want to Be!
Deliverables:
Creating the MINDSET in Black children & adults that they Can Be, Do and Have anything which they set their MINDs to acheive.

How to Survive and Thrive financially as a collective in the UK

Building your own business which creates a part-time or secondary income from Inspiring Motivating and Encouraging Children to Be all That They Can Be!
Join us for this must-attend presentation and workshop, start taking control of you and your families' education and financial health today!
Learn how the new workbooks Blacks in Mathematics & Science 1 & 2 can help your child develop their maths, science and financial literacy skills.
This is part of the "The Science of Buying Black & Inventing Black Businesses" series.
Don't forget the Ground-Breaking Black Scientists & Inventors in the UK: Millennium of Inventions & Innovations book is still available. Do you have your copy yet? If not make sure your household has this must-have book on your bookshelf.
Celebrating 20 Years and Still Going Strong!
Also Celebrating 30 Years of Black History Month in the UK