Black and Muslim in Britain Screening
October 1, 2017 @ 1:00 pm

-

5:00 pm
Event Navigation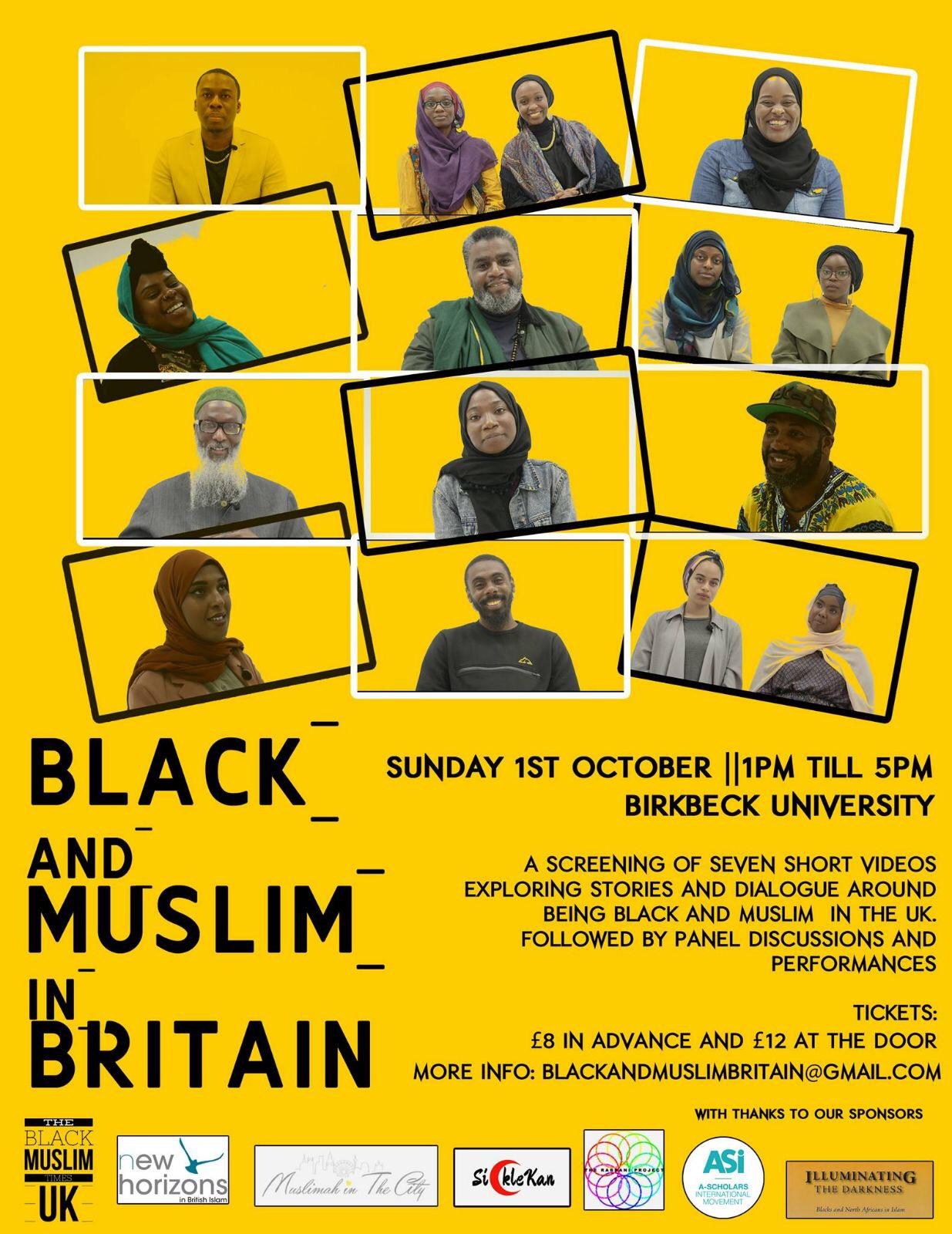 Black and Muslim in Britain Screening
Sunday 1st October
1pm till 5pm
Birkbeck University Malet Street WC1E 7HX
room: MALB35
The Black and Muslim in Britain Project was initiated in October 2016 with the intention of addressing the lack of faith representation during Black History Month in the UK. We had an overwhelming response on social media from many Black Muslims from around the UK from different ages and backgrounds who could relate and empathise with the importance of ensuring that we provide a narrative of the stories, struggles, rich history, challenges, culture, politics, family traditions and the beauty of being Black and Muslim. It is essential that this narrative is reflective of the diversity of our community.
This overwhelming response allowed us to realise the need of such a project in today's society and the importance of making sure that such a project is done to the highest of quality, so it was decided to relaunch and with the intention of releasing the video during Black History Month in October 2017.
The series, which consists of seven videos is a collection of stories and dialogue from influential Black Muslim in the UK in the arts, sports, academia, etc. The collection is light hearted, informative but also manages to address sensitive issues that apply both to the Black Muslim Community as well as the Wider community.
The event will be followed by the official online launch of a selection of some of the videos.
The event will also include two panel discussions and performances with
– Ra'ifah Rafiq
– Hodan Yusuf
– Jay Kast (Mentor/Activist)
– AbdulKarim
-Jamilla Hekmoun
-Rakin Niass ( Community Activist and Poet)
-Habeeb Akande ( Historian and Author)
Event will be hosted by Saraiya Bah
Tickets: £8 in advance £12 at the door.
More info or for sponsorship: blackandmuslimbritain@gmail.com