WEBINAR-Toques in Black: The Kitchen Sessions
June 9, 2020 @ 4:00 pm

-

4:45 pm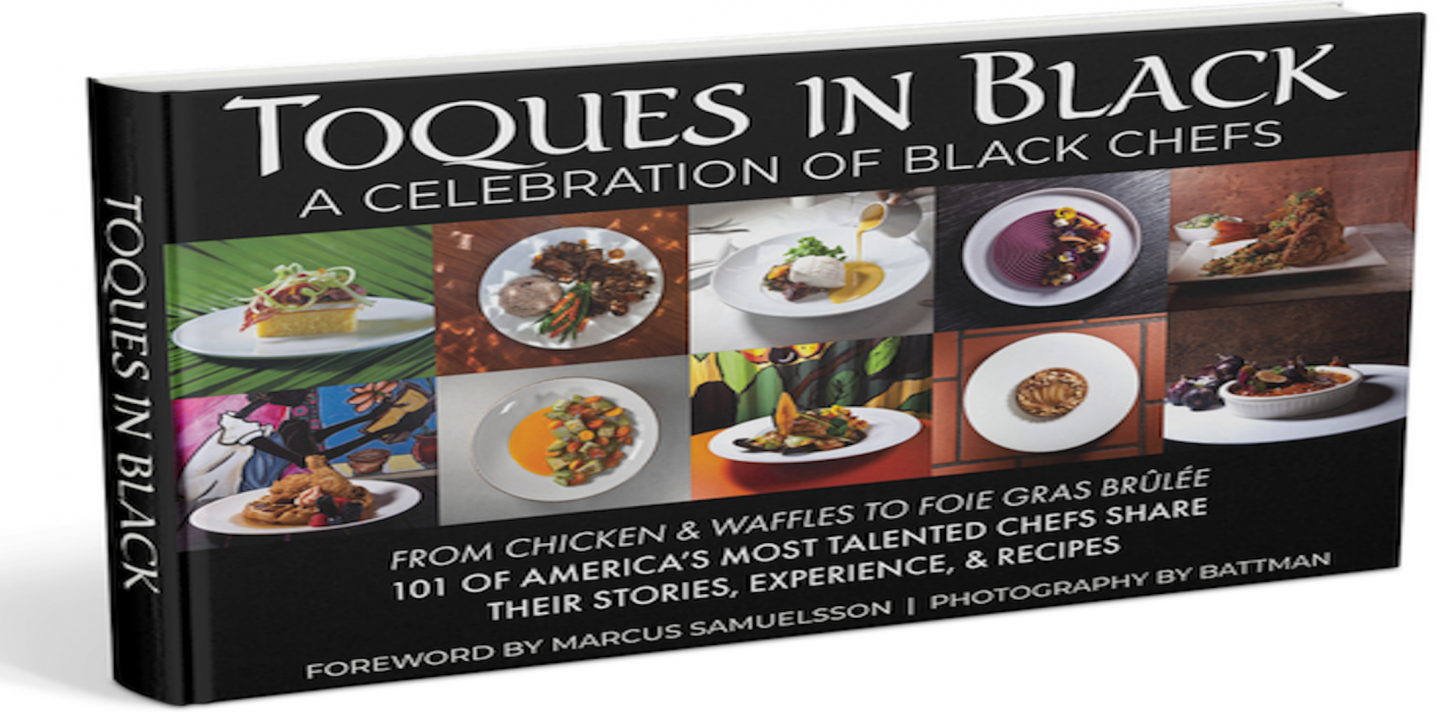 Now more than ever we all want a Taste of Home
Come and join the Free Toques in Black Kitchen Sessions! Each week, two experienced chefs will show you how they cook exciting food that is easily prepared. You'll learn to connect your family's meal to the rich traditions of the black community. These kitchen-to-kitchen sessions showcase the skill, taste, and culinary cultures from a cadre of Black Chefs. They will help you bring new dishes or techniques into your own kitchen…everything from chicken & waffles, Brazilian moqueca, white chocolate bread pudding, or okra gumbo.  An inspiration to people of every color!
Kitchen Arts & Letters is partnering with The Chef's Connection, publisher of Toques in Black to sponsor these free and fun sessions. These 30-minute sessions will be live every Tuesday at 4 pm EDT, from April 28 to June 9. You can stream them in any browser using the Zoom application. And if you can't make it, they'll be recorded for later viewing at your pleasure. 40% of the sales for copies sold on The Chefs Connection site will help the contributing chefs who are in financial trouble during the pandemic.
---
Just reply to this email to receive your free password to enter the Zoom session
"Toques In Black: A Celebration Of Black Chefs," 101 of America's most talented black chefs share their personal experiences and recipes. Their compelling stories provide candid insights on overcoming long odds to become leaders in their profession. Toques is a passion project by acclaimed photographer, Alan Battman.
Chefs as role models to young children of color are needed in this moment of uncertainty. Proceeds from book sales will fully fund The Chef's Connection Line Cook Program, a free, weeklong training and placement initiative that lands minority candidates jobs in leading restaurants. It will also help support Food & Finance High School. A public High School that majors in culinary arts and whose student population is mainly Black & Hispanic. Classes will begin once sheltering-in-place orders are lifted.
 Since schools are closed during the COVID-19 Pandemic sales generated at this time will be given to help chefs who are ill and or also unemployed and economically in jeopardy due to the virus.
Toques In Black: A Celebration Of Black Chefs 
is priced at $39.99 (0-933477-75-9) and is available direct from the publisher at
https://thechefsconnection.com/shop/hardcover-cookbooks/toques-in-black/
 You can also contact Battman directly at:
Alan Battman (212) 228-8626; battman@thechefsconnection.com
Opening Lineup
Week 1-April 28th: Marcellus Coleman & Scott Alves Barton
Week 2-May 5th: Jackie Gordon & Morou Outtara
Week 3-May 12th: Kimberly Brock Brown & Iesha Williams
Week 4-May 19th: Christopher Scott & Cynthia Long
Week 5:-May 26th: Cassondra Armstrong & Jesse Jones
Week 6-June 2nd: Marvin Woods & Lance Knowling
To enter the Kitchen Sessions, please log into the Zoom link that will be forwarded to you via email prior to the start of each session.

Stay tuned!