WILPF UK: Voices of African Women Campaign 10th Anniversary
February 23, 2019 @ 10:00 am

-

5:00 pm
Event Navigation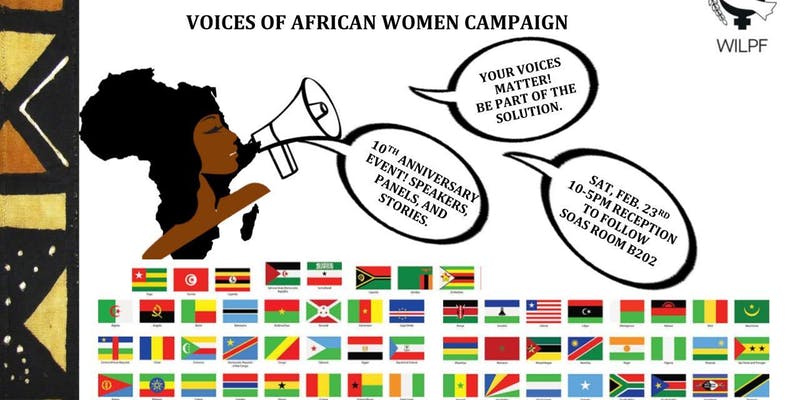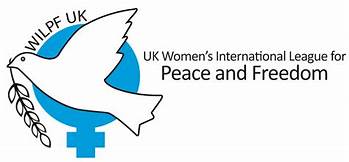 Women's International League for Peace and Freedom
Voices of African Women
10th Anniversary Event

Women's International League for Peace and Freedom (WILPF)
Since 1915, WILPF has brought women from across the world together. They share a vision of peace by non-violent means, promoting justice for all. In the UK, WILPF members work in branches or as individuals offering a feminist perspective to building peace. We lobby and challenge government, explore root causes of conflict and mobilise women in preventing war and building peace.
The Voices of African Women Campaign
Voices of African Women (VoAW) is a WILPF UK campaign which is led by diaspora African women which began in 2009. The work of VoAW developed from listening to the issues that diaspora, refugee and immigrant African women were raising in the UK, and joining together to raise our voices at the UK national and international levels.
Projects of VoAW include:
*Human Rights exchange and training
*Voices of Refugee Women
*And various local projects worldwide
VoAW diaspora African women members are settled in the UK from a dozen different countries. They are active in their communities in Sudanese Mothers for Peace, Voice of Somali Women's Movement, Network of Eritrean Women, Voice of Darfur Women and Common Cause UK (a platform of D.R. Congolese Women). Marie Claire Faray has been working in Kinshasa with groups of men and women on a new approach promoting human rights for a Gender Cohesion which has been very well-received in a patriarchal society.
Come, learn more and listen to the voices of African women!