Windrush:492
June 22, 2018
Event Navigation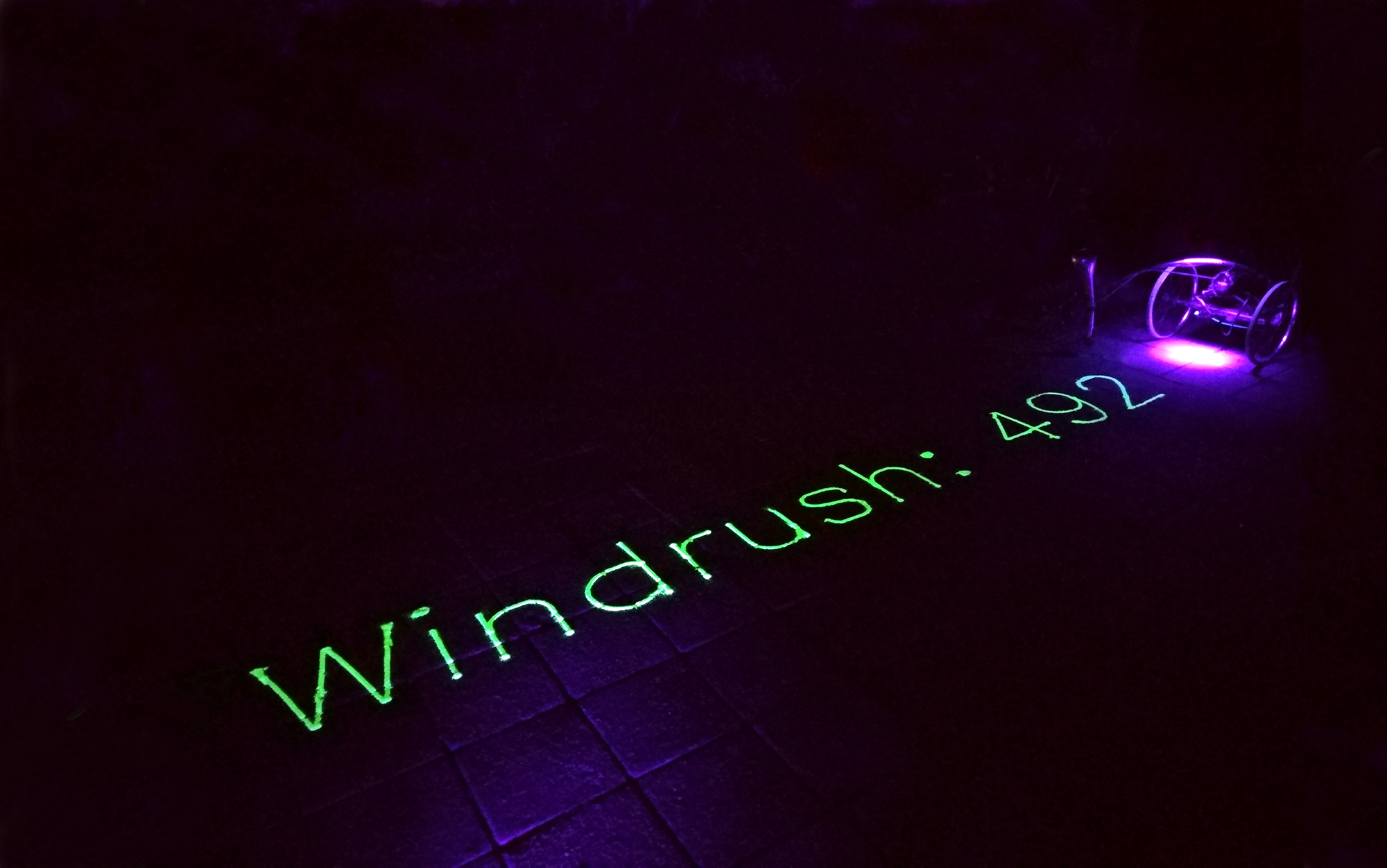 70 years to the day that the Empire Windrush arrived at Tilbury Dock from the Caribbean, this durational installation will see the names of 492 individuals who arrived on that ship transcribed in photoluminescent powder onto the ground around the Cutty Sark, commemorating in light-emitting text the men and women who have come to stand as a powerful symbol for the generation who transformed Britain into a contemporary, multi-cultural society.
Accompanied by a soundscape written by Greenwich playwright Roy Williams, in collaboration with the Caribbean Social Forum and composer Darren J. Benjamin, this reflective performance celebrates the contribution of the Windrush generation to British life.
The names will begin to be written from 1.30pm onwards. From 8pm experience the installation from the Cutty Sark's main deck in partnership with Royal Museums Greenwich. Access is free and visits will be time-limited to approx. 10 minutes to allow everyone a chance to see.

Windrush:492 is a free outdoor event as part of the Greenwich+Docklands International Festival.