Young Person's Sickle Cell and Thalassaemia Transition Project (YPTP)
April 28, 2018 @ 12:00 pm

-

3:00 pm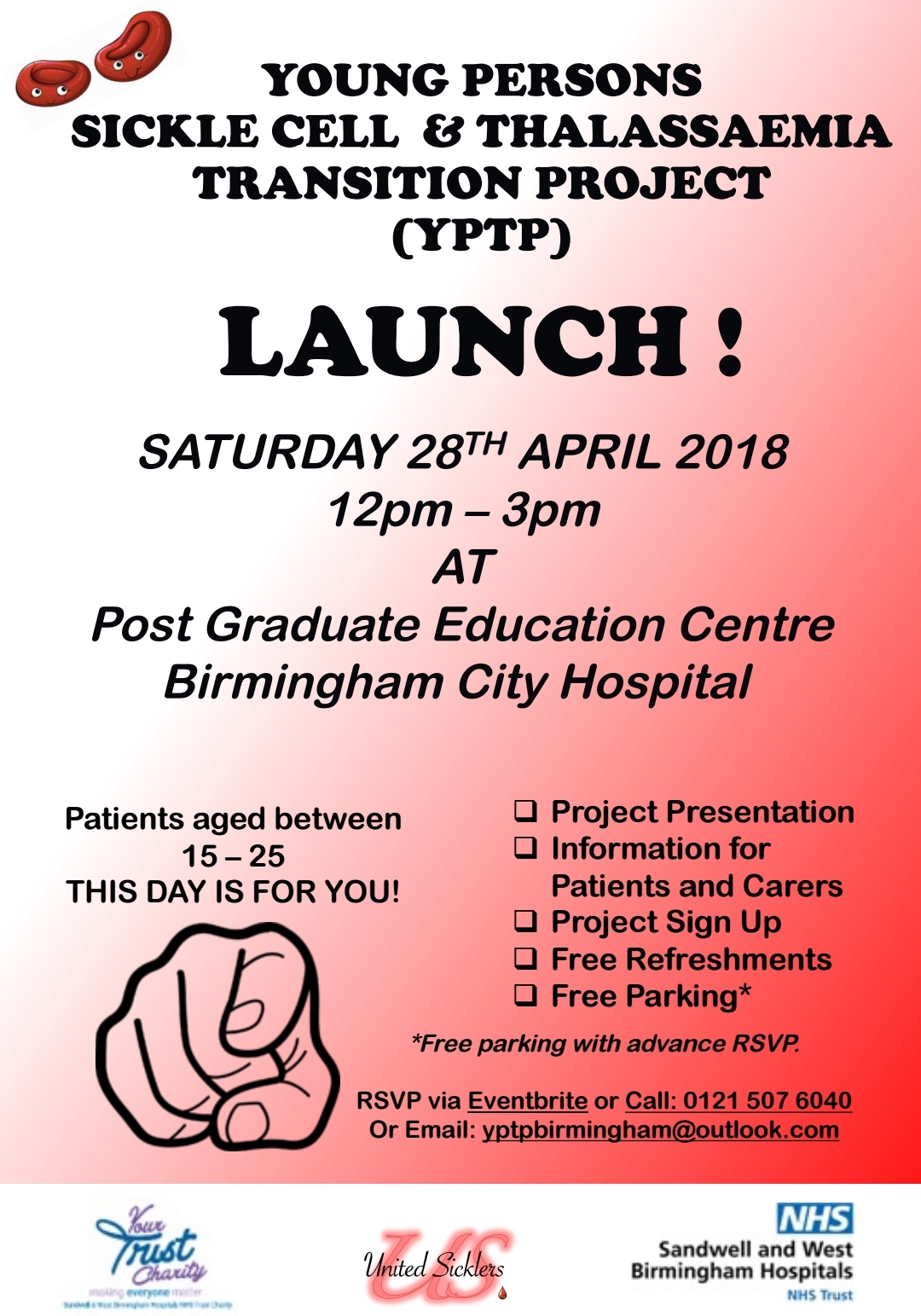 Young Person's Sickle Cell and Thalassemia Transition Project (YPTP)
Sandwell and West Birmingham Hospitals NHS Trust along with Your Trust Charity have recently awarded some funding for us to run a pilot project over the next 12 months. The project is about providing young people with Sickle Cell and Thalassemia with advice and befriending support that will prepare them for some of the life changing challenges that will occur when moving from children's care services over to adult care services.
To give a real and accurate perspective of this transition we have young individuals – (Jenica Leah, Sadeh, Abdul and Tayyab) that are living with Sickle Cell and Thalassemia and have been through the transition process (i.e. moving from children to adults). All have gone on to become inspirational advocates and health champions supporting each other in coping with their condition. 
As mentioned above Jenica Leah, Sadeh, Abdul and Tayyab are leading this project. They will also be hosting and delivering this inter-active and fun based learning event which will include:
An introduction to the project and why it is important for you.

An overview of the topics that will be covered in the project and how you can be a part of it.

Parent / Guardian advice.

Registration for a co-ordinated site visit to the Sickle Cell and Thalassemia (SCAT) nursing team including Accident & Emergency (A & E) and treatment wards.

Registration for patient 'Buddying' support network.
Snacks / Refreshments will be provided on the day along with free parking for confirmed ticket holders.