BIPOC Collective: Men of Color TRANSCEND (Convo on Rising Above Limits)
June 14, 2020 @ 2:00 pm

-

4:00 pm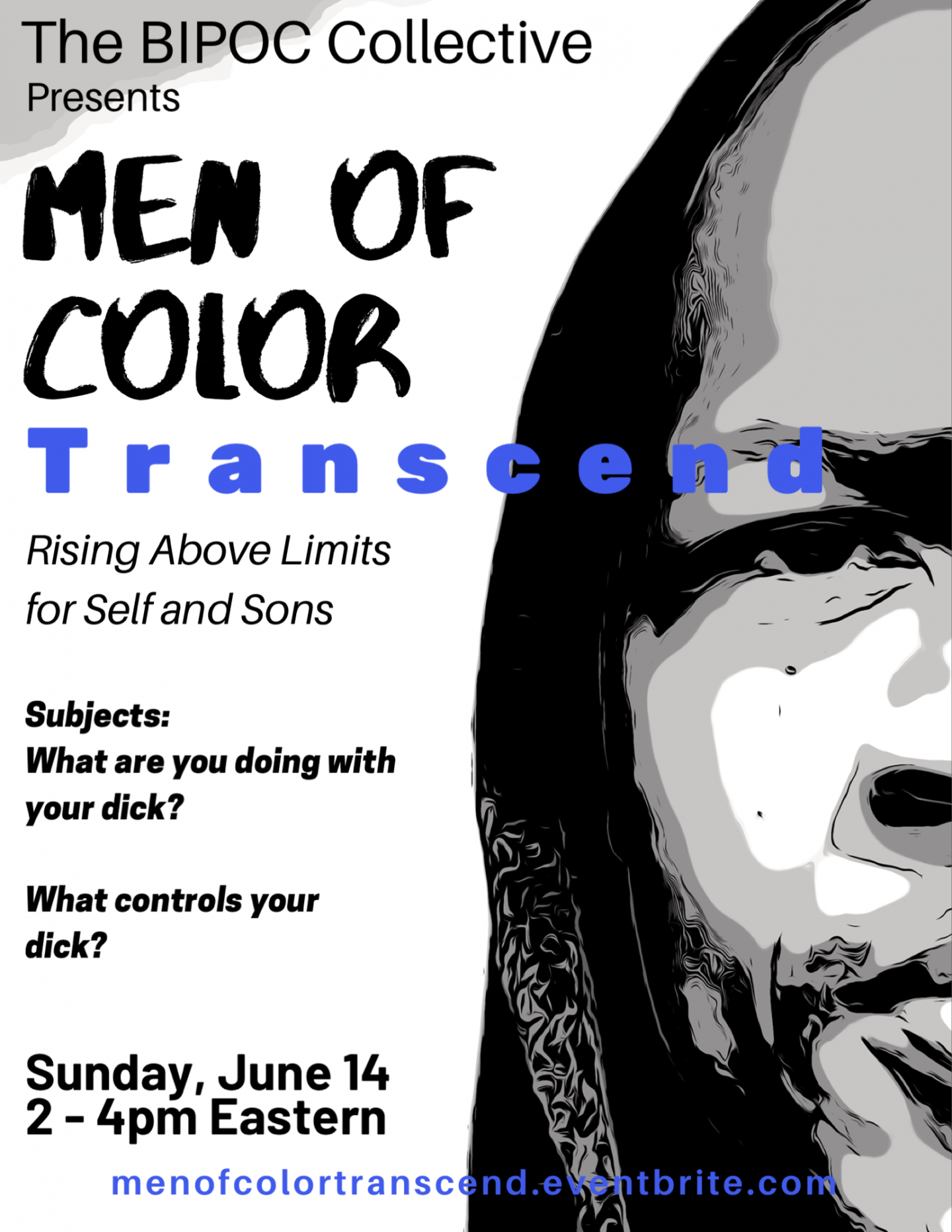 BIPOC Community – Men Only Discussion on Transcending Limits on How We Penetrate The World and What We Will Teach Sons
transcendence – exceeding usual limits, being beyond the limits of all possible experience and knowledge.
In times of distress and uncertainty, fear can trigger wounds in self and others that can have negative, and sometimes deadly, outcomes.
In the June conversation in The BIPOC Collective, we call Men of Color to join this space to look at what we are doing with our dick and what controls our dick?
Or another way to say this is, "How are we penetrating the world, and what is controlling our actions".
Let's have the conversation, because black Men are hunted and the system we are set in has a set of unspoken rules that can have an impact on how we live our life. Let's talk about how we live life to guide our sons and next generation to a new way of being.
Join this BIPOC Collective discussion, facilitated by Paul Newell, to begin talking solutions and next steps that we can act on.
This is free event and open to ALL Black, Indigenous, Men of Color. Register to claim your space.