#DreamingOfWakanda
April 21, 2018 @ 10:00 am

-

1:00 pm
Event Navigation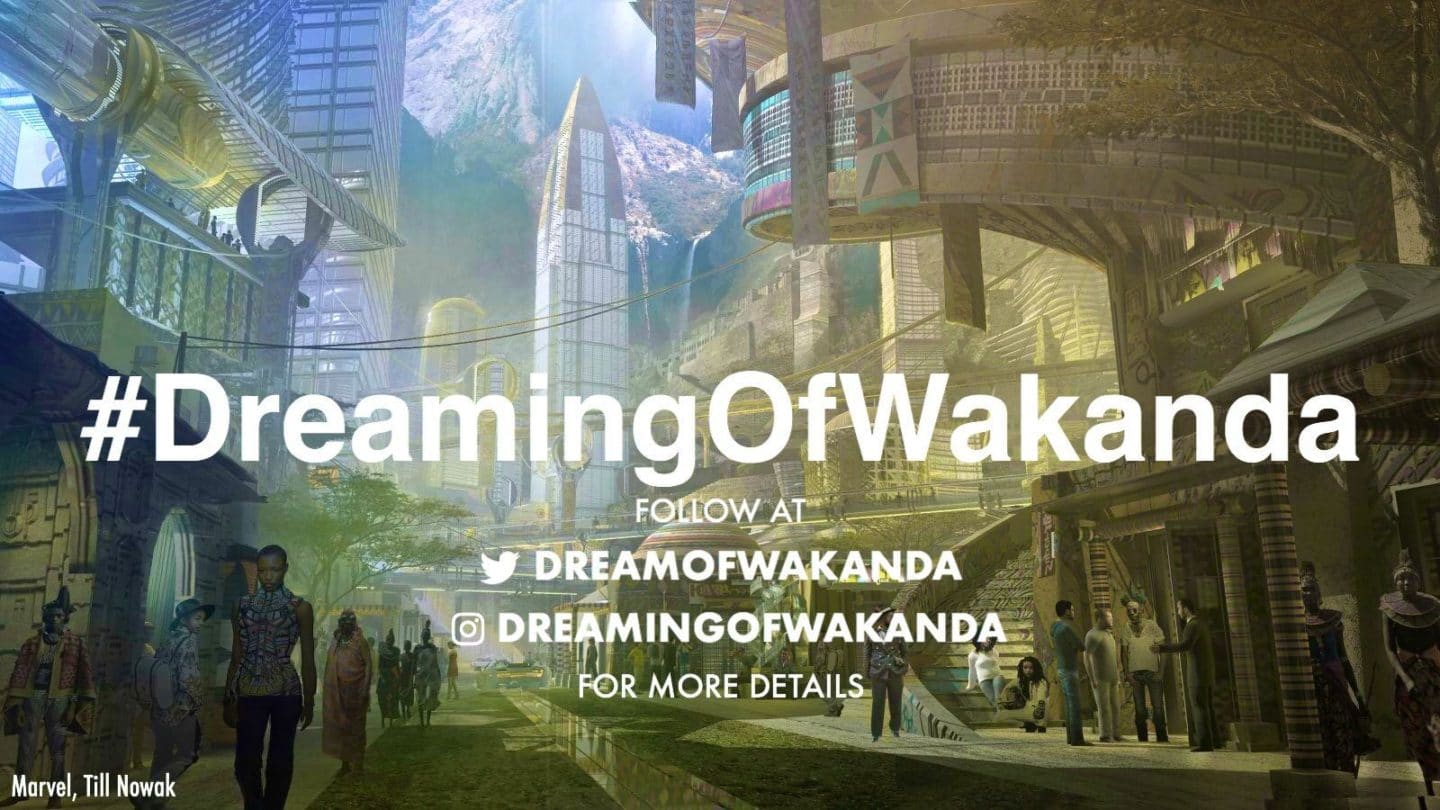 A people without the knowledge of their past history, origin and culture is like a tree without roots…' – Marcus Garvey
Calling all my Wakandan brothers and sisters!
As a response to the overwhelming success of Marvel's Black Panther film, I have been having exciting and progressive conversations with many of my peers and friends from across the African Diaspora. Conversations full of promise and vision with the intention of implementation and accountability.
Having recently broadcast a BBC series discussing race and ethnicity (especially as it pertains to people who have blackened identities), it has felt like my calling to co-ordinate an event which builds on the positive cultural narratives afforded by The Black Panther film.
And so, I am pleased to introduce you to, #DreamingOfWakanda: A truly African Question Time at the Royal Central School of Speech & Drama on 21 April. It will be a colourful and vibrant event packed with education and inspiration. You don't want to miss it! 
This is an all-day event split into two halves; the Morning Discussions and the Afternoon Discussions.
The Morning Discussions
Beginning at 10am, our day of discussions begins with the question:
What practical lessons can be learned from the Afro-futuristic scape presented in Ryan Coogler's interpretation of Wakanda?
Followed by:
How can we in the UK draw on the cultural capital reawakened by Black Panther's celebration of our ethnic identities?
This will be followed by a spoken word performance to round out the morning session before we break for lunch and networking.
The Afternoon Discussions
Resuming at 1.30pm, there will be another musical performance before our day of discussions continues with the question:
Wakanda might be fictional as a land mass but critical as a unifying African ideology. Discuss the implications.
Followed by:
Africa's strategic importance over the next 50 years may be more critical even than the dawn of industrial colonialism. How do we play an active role in the future of our history?
And we will close the day with a group discussion to address:
Where do we go from here?
Each question has a panel of four special guests with career knowledge pertaining to their views on each topic. My guests include broadcasters, architects, financiers and lawyers as well as social entrepreneurs, academics and thought leaders ALL from Africa or the African Diaspora.
To supplement and support our discussion panels, as well as to celebrate our inaugural #DreamingOfWakanda event, we will also have our African Artisan Atrium, a mini-market with authentic African goods from African creatives and traders.