Raising Antiracist Kids (10+ years old) Workshop
July 24, 2020 @ 8:00 pm

-

9:30 pm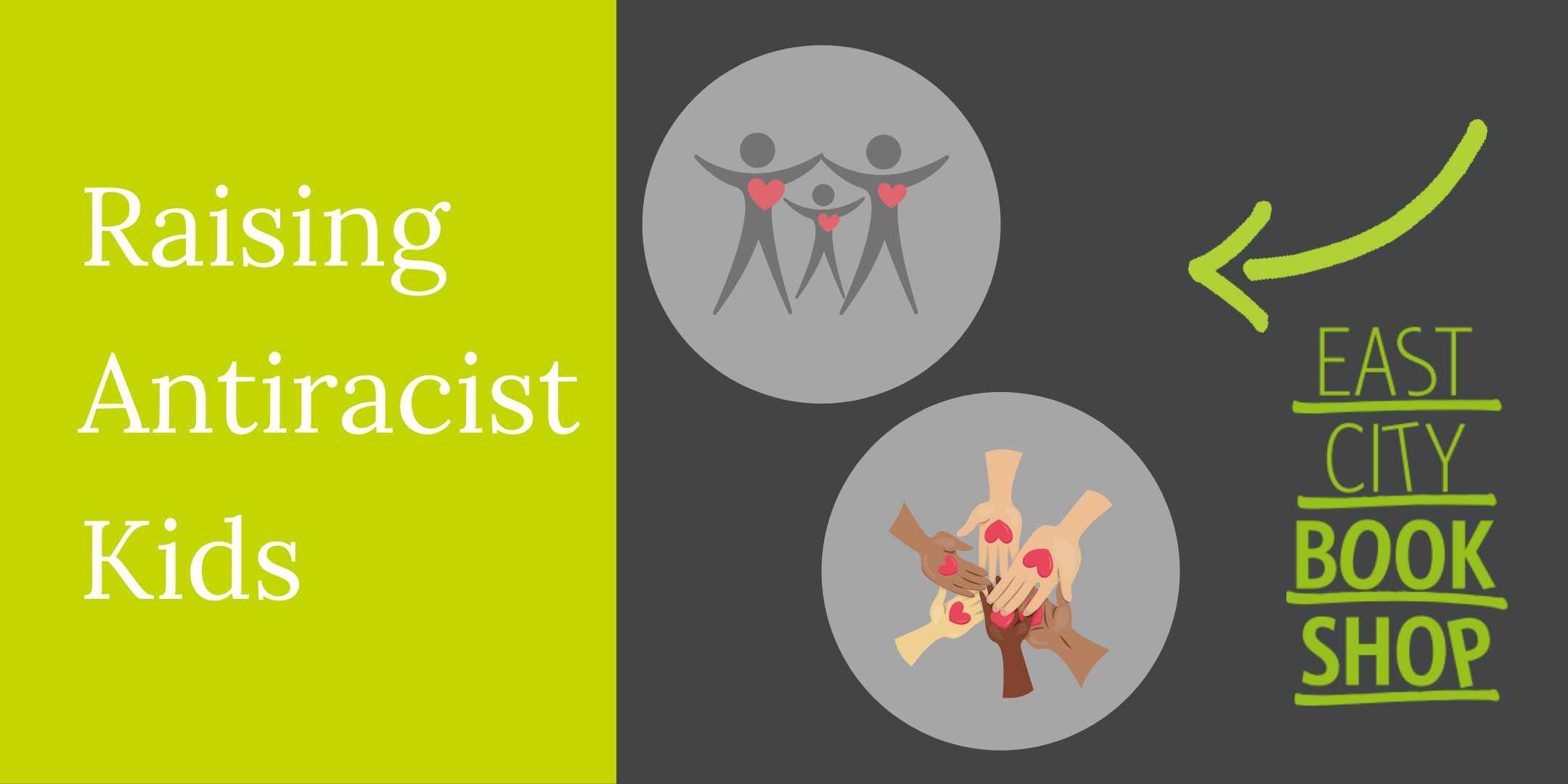 East City Bookshop is excited to offer Raising Antiracist Kids (10+ years old), an interactive online parenting workshop.
Talking to your kids and teens about literally anything can be awkward. Luckily, teaching your kids and teens about antiracism doesn't have to be any more awkward than other conversations.
East City Bookshop is excited to partner with Keiana Mayfield, MSW to offer Raising Antiracist Kids (10+ years old), an interactive online workshop designed to help you engage in conversations about race and racism with your family. Divided into three age ranges, Raising Antiracist Kids tailors each workshop to the unique needs and concerns present during each developmental period.
This discussion-based workshop will last approximately 90 minutes, and is intended for adults. Each class is limited to 7 to 10 families; multiple caregivers may participate in a household.
Because workshop enrollment is limited, a $10 deposit is required to reserve your spot; deposit does not include Eventbrite processing fee.* Upon completing your workshop, you will receive a $10 gift code that can be applied to future ECB online purchases or donated to the bookshop. You will receive a link to the Zoom registration page prior to the workshop.
*We understand that these are difficult times for many families, and finances should not be a barrier to participating in our online workshops.
Please contact Keiana directly about deposit waivers, as well as any questions you may have about our workshop.
About Keiana Mayfield
All workshops will be led by Keiana Mayfield, MSW. Keiana received her Master's in Social Work in 2015, and is currently a doctoral candidate in the Human Development and Family Studies program at Penn State University. She is an expert in the social and cultural processes that affect daily life for Black families and communities. Her research focuses on ways to help all families support child and adolescent development and well-being across contexts. She hosts the ECB Middle Reader and Tween book clubs, as well as co-hosting our W(h)ine & Angst book club for adults who love reading YA.
Refund/Transfer Policy
We understand that things happen, and stuff comes up. Reservations can be cancelled for a full refund up to 72 hours before a workshop; reservations can be transferred to a different date up to 48 hours before a scheduled workshop. In order to ensure the best possible experience for participants, your deposit will be forfeited if you cancel after this time.
Code of Conduct
To maintain an open and safe learning environment during each workshop, participants intent on being disruptive or divisive will be removed. In these instances, deposits will be forfeited.
**This workshop is hosted on Zoom, and requires access to a computer or large tablet to view the presentation, and a functional camera and microphone to participate in the workshop.**