Nzingha lecture 36. Fibroids, What Sisters need to know
September 28, 2017 @ 6:30 pm

-

9:00 pm
Event Navigation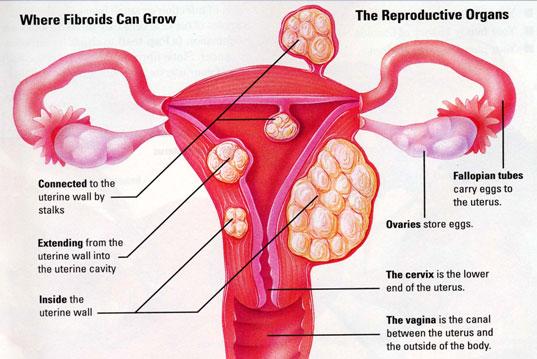 Women of #African descent suffer far more from #fibroids than white women but mainstream agencies have failed to highlight information on this topic. Black women are more likely to develop multiple, larger  and more aggressive fibroids. Therefore it is important that they are empowered with accurate and reliable information about fibroids, including prevention and treatment options.
In this session of short talks and videos we will cover, symptoms, risk factors and prevention methods as below:
How physical activity helps manage the effects of Fibroids.  -Candice Bryan
Fibroids and the elimination of stress through the art of breathing
.-Imani Sorhaindo
Fibroids & Nutrition: A case study
-Claudine J Thornhill
Plus Q&A and presentation from Black History Walks
.
This event is sponsored by Race Matters@UCL and Owens Stevens Solicitors 
www.owensstevens.org.uk
 It will start at 6.30pm, latecomers will miss out and may not get a seat. This event is provided to you free  but donations are accepted on the day.
About the Speakers:
Candice Bryan is a thought-leader in wellness development and founder of Noire Wellness.   In September 2017, Noire Wellness will host their first fibroids series wellness hub in Harrow, which is designed to provide informative and engaging physical activities, workshops and live demonstrations to help women manage their condition and reduce the effects of fibroids.  Visit www.facebook.com/NoireWellness or email info@noirewellness.com . Candice has  worked in sports development for over 20 years and  has accumulated valuable  experience and expertise in community sports development, health & fitness training. She is currently working to improve the health and wellness of African and African Caribbean communities living in the UK.
Imani  Sorhaindo  is  a Professional Life Coach and Facilitator of a  Black Sisters Fibroid Support Group. She has been working as an adult education teacher and community activist for over 28 years. 
She has her own personal life experience of shrinking fibroids and eradicating stress through a range of life-changing techniques and lifestyle living including breathing, meditation and energy balancing. Over the past 13 years she has been researching the world of women's health; particularly around fibroids and healing.  .The Black sister's fibroid group which she runs in Suffolk has been running for its first year; with pleasing results. Imani is also half-way through writing her book around the theme 'Holistic approaches towards the elimination of fibroids. In October, she will be hosting her first Fibroids conference in the Caribbean island of Dominica 
Claudine J. Thornhill is a Naturopathic Nutritionist based on in London. As a holistic practitioner Claudine is a true believer our innate power to create health, wellness and vitality in our lives. Her focus is on getting to the root causes of illnesses and health challenges and she has a particular interest in women's health issues including Fibroids, PCOS and menstrual issues as well as stress, Diabetes, digestive issues such as IBS, sustainable weight loss and weight management.  You can connect with Claudine atwww.claudinethornhill.com or at www.facebook.com/ClaudineJThornhill 
Queen Nzinga was an African Queen who fought against the European invasion of southern Africa (Congo/Angola). The Queen Nzinga lecture series features African female academics / holders of expert knowledge, speaking on topics of their choice on a monthly basis. The Nzinga lecture series  provides a regular platform for women of African descent to highlight important issues in  an academic setting. As a result of these lectures a  Black Women in Academia Support Group has been set up. See  previous Queen Nzingha lectures here https://www.youtube.com/blackhistorywalks
Watch out for our exciting Black History films at  BFI Southbank and  at the Phoenix cinema  Step and Agents of Change
A  www.blackhistorywalks.co.uk production
#blackhistory #blackhistorymonth #bhm #history