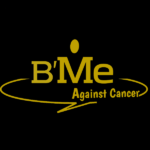 We know that prostate cancer affects 1 in 4 of us, black men, in our lifetime, and in too many cases it is found late. This often means more drastic treatments as well as side effects, which men and their wives or partners should know about.
B'Me Against Cancer is working with two other charities on building a website called 'The Infopool'. It will provide clear, simple information about treatment options and side effects.
Your experience will help people understand the effects of treatment and make better-informed choices. It will also help them learn ways to manage any side effects.
If you are interested to help, please forward your contact details for a brief chat about what is involved.
Mobile: 07883758346 | email:  lindsay@bmecancer.com.   www.bmecancer.com
An incentive payment of £30.00 will be made for your contribution.